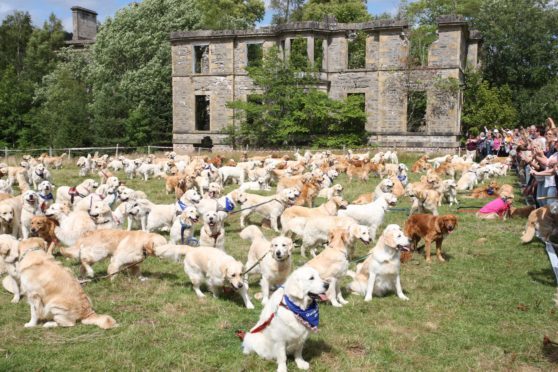 A hundred and one Dalmatians were put in the shade by 361 golden retrievers yesterday – the biggest ever gathering of the breed anywhere in the world.
The owners and their canine chums had convened to celebrate the 150th anniversary of the origin of the breed in the Highlands of Scotland.
And just like previous get togethers for the enthusiastic Scottish Golden Retriever Club the numbers keep going up.
The chairman of the club, Doreen McGugan said: "The 150th has been a roaring success. We've gone up from 188 golden retrievers ten years at the 2006 gathering to 222 in 2016 and now today we got 361 .It's appropriate we've beaten our record on the big anniversary."
The five day event which ends today was celebrated in the grounds of the now ruined Guisachan House where the breed was born.
The golden retriever was developed by super rich brewery magnate and banker, Lord Tweedmouth, Sir Dudley Coutts Matjoribanks, at his Highland estate, Guisachan in Strathglass.
The first litter was born in 1868 and from then on the greed has gone from strength to strength worldwide.
This year's celebration saw dogs from as far afield as the USA, Canada, New Zealand, Australia, Europe and the UK And Ireland.
Organisers reckoned 1,000 people had travelled from all over for the event.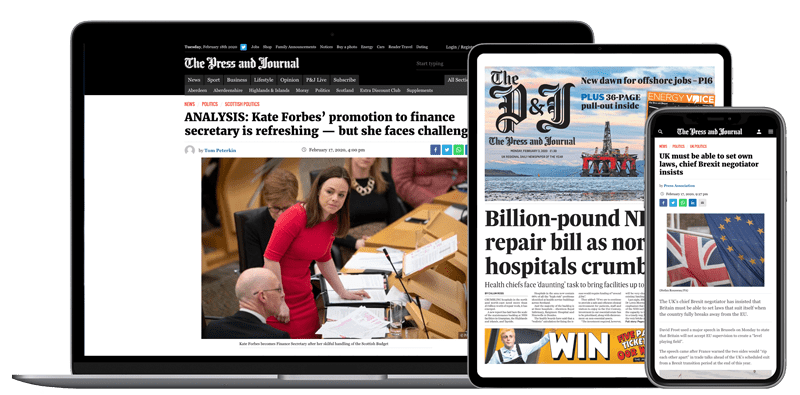 Help support quality local journalism … become a digital subscriber to The Press and Journal
For as little as £5.99 a month you can access all of our content, including Premium articles.
Subscribe