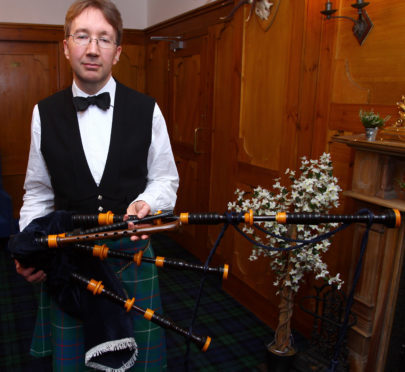 MacIntyres from all over the world were treated to a once-in-a-lifetime treat when they witnessed a pair of enchanted bagpipes being played for only the fourth time in 200 years.
The World Gathering of MacIntyres, which took place in Oban and Taynuilt, came to an end yesterday.
Throughout the week, around 300 MacIntyres took part in various celebrations, including a banquet on Friday night where the special pipes were played.
Ancient enchanted pipes to be played at MacIntyre clan gathering
The Faery Pipes of Kinlochmoidart are normally kept in a special case in the West Highland Museum in Fort William.
They are the oldest Highland pipes in existence and were handmade by a MacIntyre piper more than 800 years ago. They are reputed to be the first pipes ever with two holes.
Legend has it that the MacIntyre piper had made his own chanter, and then in a dream a faery came to him and said: "Heat up your poker until it's white hot and pierce the bottom of your chanter side to side and it will make the sweetest sounding pipes in Scotland."
The pipes were played for the first time since the clan gathering in 2008 on Friday night in the Argyllshire Gathering Halls in Oban. They were played by Andrew Macintyre from Edinburgh who studies music.
Gathering organiser Dr Alison Macintyre said: "It was amazing, for most of us it was a once-in-a-lifetime opportunity. Some of us have heard them before at a previous clan gathering.
"For me, this was a connection to the stories and the Clan MacIntyre legend about the piper who was encouraged by a faery to change the chanter. It was really amazing."
The MacIntyres took part in Taynuilt Highland Games on Saturday following the pipe band as it marched into the games field.
Yesterday, the pipes were played again, this time in Glenoe, by Ruaraidh Petre, nephew of Archie McIntyre, a descendant of the MacIntyres who formerly possessed them.
Glenoe is the ancestral land of MacIntyres, at Loch Etive between Oban and Taynuilt. A ceremony was held at a cairn to the Chiefs of Clan MacIntyre.
Dr Macintyre said: "It was fantastic. I love bringing people together, it was great to get the clan together, we had cousins meeting each other for the first time."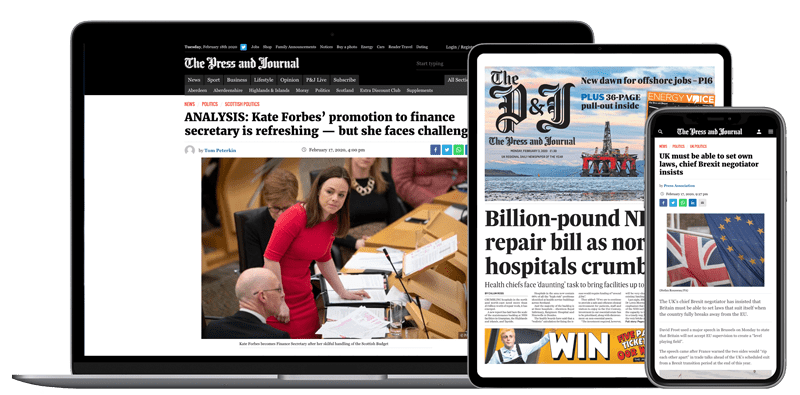 Help support quality local journalism … become a digital subscriber to The Press and Journal
For as little as £5.99 a month you can access all of our content, including Premium articles.
Subscribe