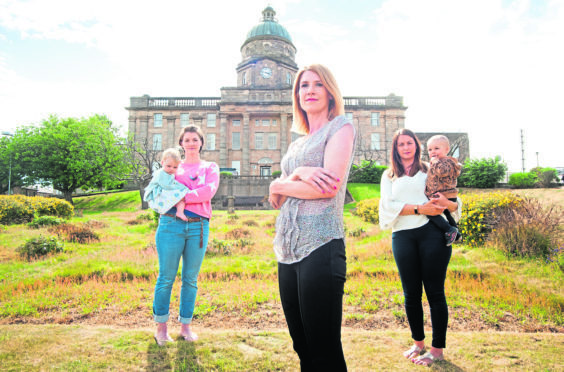 Campaign groups fighting the controversial downgrading of maternity units in both Caithness and Moray have revealed they are to join forces to fight the "centralisation" of services.
Caithness Health Action Team (Chat) and Keep Mum (Maternity Unit for Moray) are staunchly opposed to what they see as a reduction of service from both Caithness General in Wick and Dr Gray's Hospital in Elgin – to the detriment of hundreds of local pregnant women.
NHS Grampian's maternity unit in Moray moved from being consultant-led to midwifery-led a matter of days ago because of a staffing crisis – leaving women with medium and high-risk pregnancies having to travel to Aberdeen or Inverness to give birth.
It followed a similar decision by NHS Highland last year to downgrade the maternity unit in Wick from obstetric to midwife-led.
This followed a review which was triggered by the avoidable death of a baby in 2015.
The decision has resulted in more than 90% of pregnant women – almost 200 – having to travel at least 100 miles to Raigmore Hospital in Inverness last year.
Now campaigners from both camps have been in contact with each other and have agreed to meet with the view of joining forces in their fight.
Keep Mum chairwoman Kirsty Watson said: "Chat has been in touch following the decision to reduce maternity services at Dr Gray's.
"We have been corresponding a lot and have spoken about joining forces to fight the reduction in services in both areas.
"It would be good to meet up and share what we are both doing as group. It is definitely a good idea to join together. I think it would be a positive move.
"While there may be some minor differences, we are both in the same position of having midwife-led units, leaving patients long distances to travel.
"We feel, like Chat, that there is a hidden agenda – and we fear that the bosses in Aberdeen want to close the unit."
Chat chairman Bill Fernie said: "I want to meet with Keep Mum and see if they want to make an effort jointly on the maternity issue.
"While there are many positive things now happening with health in Caithness – with NHS Near Me project helping people see clinicians via video conferencing and a consultation on redesign of healthcare – the one issue that remains is we have a midwife-led maternity unit.
"The vast majority of pregnant women in Caithness are having to travel hundreds of miles in order to give birth.
"Even if a multi-million-pound revamp of Caithness General brings back consultant-led maternity unit, that is years down the line.
"My fear is, like the Scottish Government, the NHS is centralising services. That is what I believe is happening here and in Grampian."
NHS Grampian's senior management has repeatedly apologised for the stress and anxiety caused by the "temporary move" from Dr Gray's.
But a spokeswoman emphasised it was the safest decision during the ongoing staffing crisis.
An NHS Highland spokesman said: "The midwife-led CMU model in Caithness was originally set up almost two years ago on the grounds of safety.
"Thanks to the hard work and dedication of the midwifery staff in Caithness, the CMU is now fully established and running well."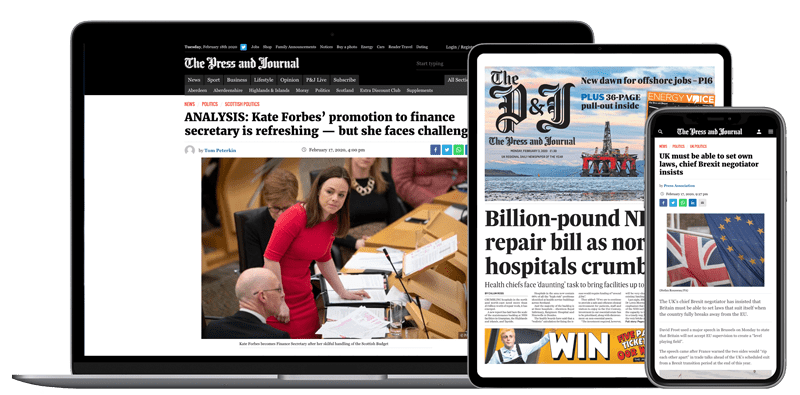 Help support quality local journalism … become a digital subscriber to The Press and Journal
For as little as £5.99 a month you can access all of our content, including Premium articles.
Subscribe