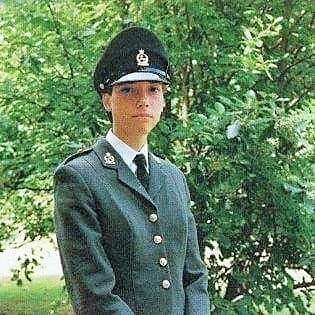 Wounded and sick forces veterans completed a 500-mile charity bike ride across the Highlands at the weekend.
The NC500 challenge was organised by charity Help for Heroes, together with the Royal British Legion Wick, Canisbay and Latheron Branch, as part of the veterans' road to recovery.
The riders travelled from Wick to Thurso,with many local businesses and communities supporting their efforts by providing free accommodation and food en route.
Now this weekend, the group will be at the Mey Highland Games, where Scotland's first adaptive Highland Games will be held on Saturday.
Para-athletes and wounded former armed forces personnel from the UK, US, Australia and France will compete in an array of traditional track, field and heavy events.
Part of the cycling group was ex-servicewoman Tara Robertson, from Inverness.
After joining the Royal Logistics Corps, the 44-year-old spent six months in Northern Ireland during the Troubles.
She was injured in a double-car bomb attack at the Thiepval Barracksin Lisburn, suffering a traumatic brain injury and various shrapnel wounds. Some of the shrapnel hit the back of her skull, causing sight problems and she is not allowed to drive.
But Ms Robertson – who openly talks about her two suicide attempts, one while serving and one a year after her medical discharge – has never shied away from challenging herself and embarking on new adventures.
In 2014 she completed her first 100 mile ride and, in 2015, completed a half Ironman before cycling from Land's End to John O'Groats.
Since then, she has run a marathon and taken part in the 2017 Invictus Games, as well as now completing the NC500 cycle.
She said: "The challenge has given me another thing to focus on, as well as an opportunity to spend time with like-minded people and friends.
"I think the experience of doing the North Coast 500 as a whole – the cycling and making new friends – was fantastic and I am really enjoyed all of it."
Ms Robertson now lives in Taunton where she works as a health care assistant at Musgrove Park Hospital, but believes her sporting activities improve her mental stability – and she hopes, will inspire others.
She said: "Sport is really important to me. I really consider it to be therapy. If I'm not feeling too great I can go for a ride, do a session on the turbo trainer or even just do my weight training session at home I know that it will make me feel a little bit better."