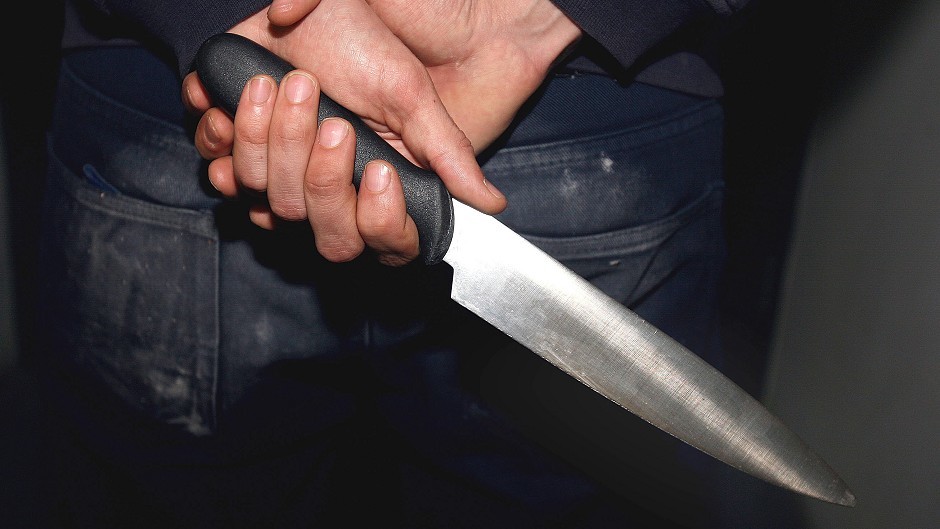 Concerns have been raised over the standard of weapons detection in Highland schools.
New figures have revealed that 15 offensive weapons were seized from children in schools across the region over the last three academic years – including six last year – and all incidents resulted in at least a temporary exclusion.
The figures are up on previous years, which Highland Council says is down to a "proactive approach".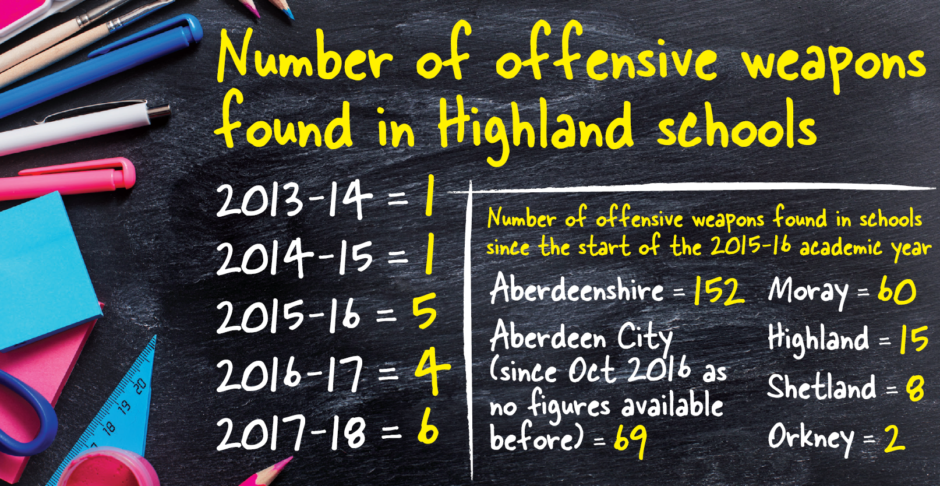 However, there were 57 offensive weapons confiscated in the past school year in schools across Aberdeenshire – and since the start of 2017 there have been 23 found in Moray schools and five found in Orkney and Shetland.
Highlands and Islands MSP John Finnie (Scottish Greens) said: "It is hard to reconcile the reassurance I take from the small number from Highland with my concern at the significant number of knife seizures in adjoining authorities.
"Whilst always keen to see local authorities apply criteria they consider appropriate, the figures obtained seem out of kilter.
"A Scotland wide application of an agreed meaning of 'zero tolerance of carrying offensive weapons', overseen by the national education inspectors and the police, is the way to provide the public with confidence about this important community safety matter."
Highland Council has a population of about 235,000 compared to 262,000 in the Aberdeenshire area, 93,000 in Moray and about 42,000 in Shetland and Orkney combined.
The latest figures, obtained under freedom of information laws, show that the youngest pupil caught with an offensive weapon in the Highlands was 11 years old.
Knives, BB guns and a saw were among the weapons confiscated from pupils, with six weapons found last year, four the year before and five in 2015-16.
Previous statistics showed that one pupil was caught with a weapon in each of the previous seven years across the region.
A Highland Council spokeswoman said schools work closely with police to ensure they take a "zero tolerance approach" to weapons in schools.
She added: "Whatever the intent of pupils who bring such items into school, and it is usually clear there is no ill intent, they will be confiscated and appropriate actions taken – including discussion with the pupil and parents.
"Our staff proactively reinforce safety messages to all pupils and parents, and they are asked to report any concerns they may have. This proactive approach is clearly having a positive impact."
Highlands and Islands MSP Rhoda Grant said: "Given these discrepancies it would be good if these councils would work together to share best practice and, if Highland Council are doing something that should be shared then that should be looked at, however if detection is not as good as other authorities then that should also be shared."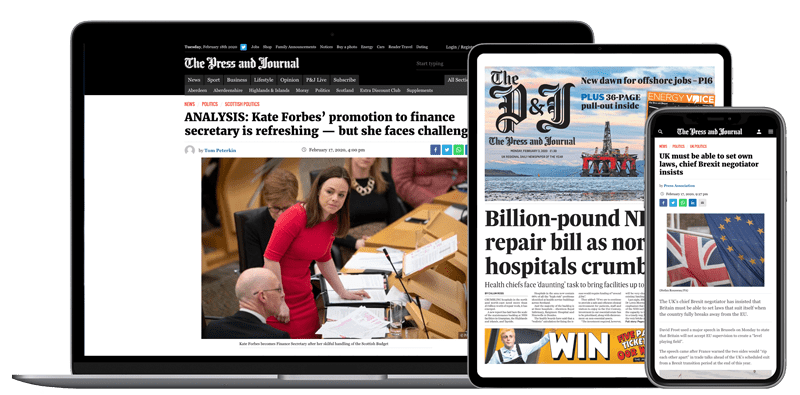 Help support quality local journalism … become a digital subscriber to The Press and Journal
For as little as £5.99 a month you can access all of our content, including Premium articles.
Subscribe