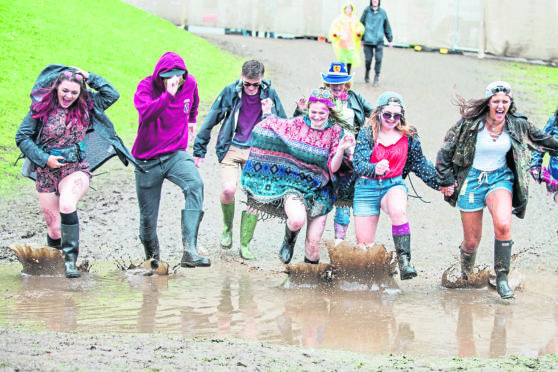 Health chiefs issued advice for Belladrum festival-goers to remain safe and enjoy the weekend.
NHS Highland and the Highland Alcohol and Drugs Partnership (HADP) warned people of the effects of the combination of drugs, alcohol and hot weather.
They also advised taking care in the sun with plenty of at least factor 15 sunscreen – and to take extra with chidren's delicate skin – and remain hydrated.
HADP co-ordinator Deborah Stewart said: "The safest option is to avoid taking illegal drugs.
"Substances like ecstasy and cocaine can cause dehydration and overheating, especially when mixed with alcohol and dancing in warm weather."
NHS health improvement specialist Eve MacLeod added: "This is a weekend-long festival so pace yourself by drinking slowly, having non-alcoholic spacers, having lower strength alcoholic drinks and avoiding mixing drinks.
Motorists are also advised to use caution as staring from today there will be five days of a variety of restrictions on all roads converging on Beauly, Belladrum and Muir of Ord in place.
Some of the hardest hit will be the A862, A832, A833 and the B9169 with reduced access on and off those routes and reduced speed limits.
The Highland Council said this has been put in place to "reduce the disruption to traffic likely to be caused by the Black Isle Show and Belladrum Tartan Heart Festival events."
Among the most significant changes will be to parts if the B9169 which will be closed near the Muir of Ord industrial estate with a 30mph limit around the Black Isle Show ground as well as a further 20mph through much of the rest of the village.
The A833 Milton to Phoineas Road between the A862 to its junction with the Tomnacross Road in Kiltarlity will be closed from Thursday morning to Sunday afternoon.
Among the other measures in place all the aforementioned roads will be to prohibit vehicle from waiting at certain times as well as taking certain turn offs,