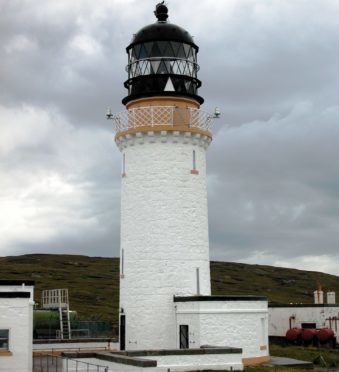 As if the trek from Land's End to John O'Groats wasn't a great enough distance – one adventurer has come up with an even longer journey.
The Cape to Cape walk takes the challenge even farther, in a new 1,250 mile back-packing adventure spanning one end of Britain to the other.
The remote lands of Ardgour, Knoydart, Torridon and Sutherland make a splendid 250-mile-long grand finale to the walk – From Cape Cornwall to Cape Wrath.
The Cape to Cape walk is 380 miles longer than the standard Land's End to John O'Groats route.
Cape to Cape was planned by John Sutcliffe as a pre-retirement celebration of his 70th birthday and now he is inviting more adventurers to follow in his footsteps with the publication of his diaries and photographs from the 90-day walk, along with an accompanying website.
He spent most of the trip wild camping – with just the occasional night of luxury in a B and B for a comfortable bed and hot water – and carried everything he needed in his backpack.
In Cape to Cape, he chronicles his experiences of the kindness of strangers, as well as the unforgiving nature of the British weather.
Mr Sutcliffe said: "I wanted to set myself a challenge ahead of my 70th birthday, and as a geologist by trade, was keen to explore some of the most interesting – and challenging – terrain in the country.
"The idea for the walk evolved during a conversation over 40 years ago, and it took a huge amount of preparation and planning – finding the right kit and plotting the route in fine detail before I left home.
"I would love to think that my experience can inspire others – young or old – to explore the wild, unspoiled parts of our country, spending a night or two under canvas in the company of rustling creatures of the night – it is an eye-opening experience."
Cape to Cape can be read cover-to-cover as a fascinating insight into the three-month trek or used as a guidebook to explore specific parts of the country.