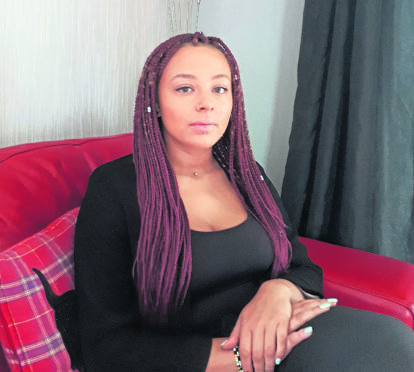 A mixed-race teenager from the Far North has told how she broke down in tears over the "blackface" scandal at a local gala event.
Wick resident Ella Green, 19, reacted with horror whe she saw photos of a "blacked up" reveller at Wick Gala Week.
The man, named locally as Ryan Sinclair, wore a Lidl bag as a top and had blackened his skin to dress up as Lidl Wayne – a twist on the name of the US rapper Lil Wayne.
The incident came three years after a trio of participants dressed up as golliwogs, causing fury.
Miss Green, who has lived in Wick for almost a decade and went to school there, said it's "not a joke" and said she would like to ask Mr Sinclair why he did it.
Last night, Miss Green said: "I was actually at work but I saw a picture when it was happening.
"After the golliwog incident I wasn't shocked. In fact after that I was actually referred to as a golliwog.
"I tried to ignore it but I couldn't just sit there and do nothing. There was no one to fight my corner.
"I cried about it. It's really frustrating and they aren't open to the idea that blackfacing isn't very appropriate anymore.
"In this day and age it amazes me why I have to put my point across as to why I am offended."
Yesterday, the gala committee issued a reminder of advic eit gave after the last race scandal in 2015, warning people not to wear offensive costumes.
Police have not had any complaints about the incident.
Miss Green added: "I would have considered him to be a friend.
"I thought that costume would have been absolutely hilarious if he hadn't blackened up his skin. People should know they can dress as a black person without the need to blacken their skin, the same way I can dress as a white person without changing my skin colour.
"I would ask him why he did it after the backlash of the golliwog incident.
"I just hope he realises how awful it has made me feel and hopefully he wont think about doing it again."
Miss Green stressed she did not want the incident to affect the gala, adding: "People keep trying to make the point that it's taking away from the gala but if this wasn't done it would be nothing but positivity and that's the ideal reaction.
"I love the gala, it brings the whole town together and is really lovely."
Wick Gala Committee urges "appropriate dress" after racism row
Organisers of Wick Gala Week have urged participants to dress appropriately after the Lidl Wayne incident.
There was a frenzy of comments on social media following the most recent incident.
The Wick Gala Committee posted a message on its Facebook page yesterday making participants "aware of our guidelines for taking part in the parade".
It added: "This was implemented after the previous press coverage we received after a Gala procession."
They thanked those who entered this year's parade, attended by crowds of hundreds, adding: "We would like to ask you to be mindful when choosing your topic/costumes so as not to cause offence to any group or individuals.
"Wick Gala Committee will not be held liable for any choice made by yourselves.
"Thank you for helping to make this our best year yet."
Steven West of Stand Up to Racism Scotland said: "We were extremely saddened to hear that someone attending the Wick Gala blacked up.
"We share the outrage of many individuals and organisations who rightly find this behaviour completely unacceptable.
"This is not, as some people might claim, 'a bit of fun'. It alarms us that there are people who do not understand how offensive such actions are to black people."
Caithness MSP Gail Ross said: "Wick Gala has a long and proud tradition of raising much needed money for local causes.
"It is run by committed volunteers who are unaware what people are going to dress up as.
"I am certain that no one in Wick plans their costume with the intent to cause offence but we do need to be mindful of other people, races and cultures"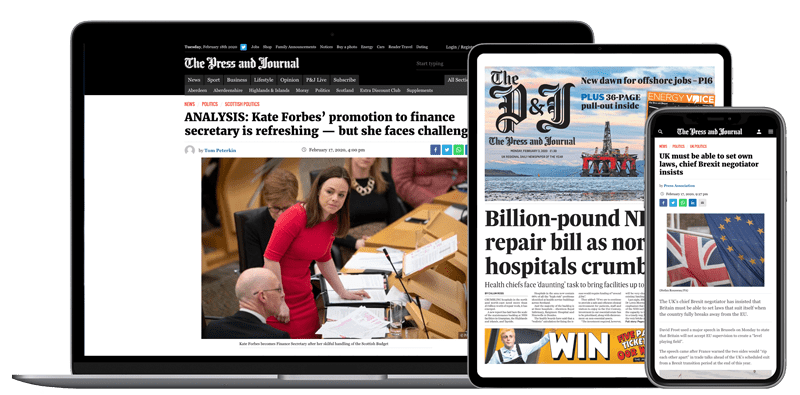 Help support quality local journalism … become a digital subscriber to The Press and Journal
For as little as £5.99 a month you can access all of our content, including Premium articles.
Subscribe