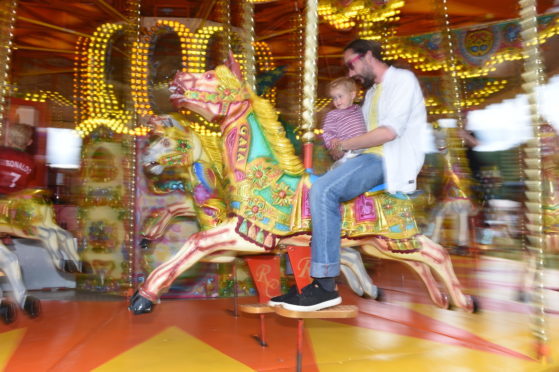 Revellers flocked to Belladrum in their thousands yesterday to soak up the festival atmosphere on its opening day.
Many made the most of the warm weather in the beer gardens as anticipation built throughout the day in the lead-up to the headline acts, Amy Macdonald and Fun Lovin' Criminals.
Ceilidh band Hoodja were a particular draw in the Grassroots tent in the early evening as families and friends flooded inside to dance away to the fast-paced music.
Brian Wallace, from Nairn, is attending Belladrum with his son, two-year-old Archie Wallace.
Mr Wallace said: "We love it here as it's so close to us, and it's very family orientated. We are looking forward to seeing Paloma Faith, Amy Macdonald and Gerry Cinnamon."
The 24-year-old also said that security this year appeared to be "much tighter" at the entrance gates compared to previous occasions, adding: "Everyone we've been speaking to says it's a good thing as they feel much safer."
Hundreds of people – mainly families – could be seen yesterday afternoon gathering round various attractions including performers dressed in bizarre, "slinky type" head gear – a particular draw which put smiles on the faces of plenty children among the throng.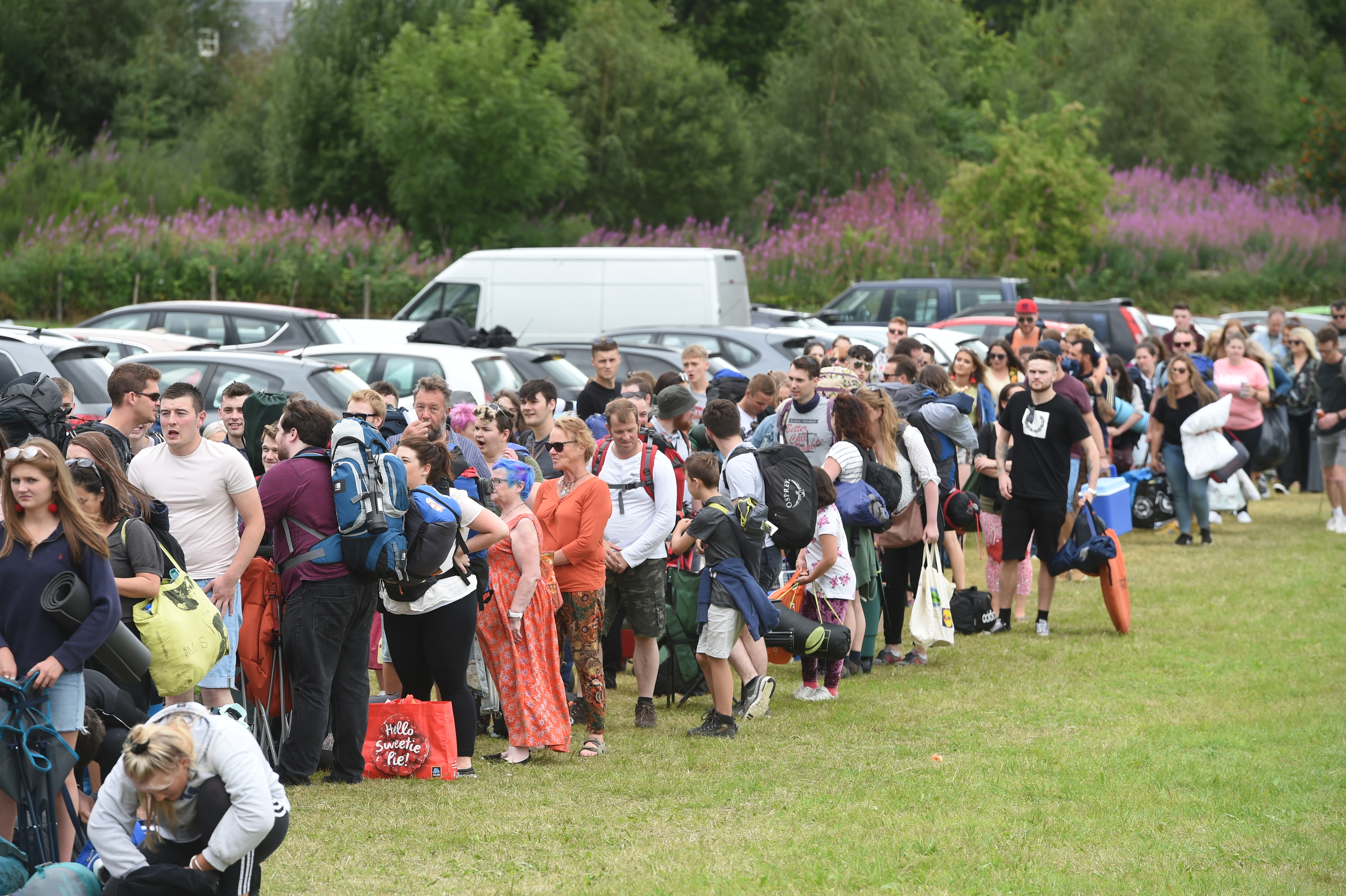 Delightful aromas oozed from stalls selling delicious fare including a Japanese noodle bar, woodfired pizza stand, gourmet burgers and traditional fish and chips.
Among the other stands at Belladrum this weekend is one raising awareness about Lyme Disease, and this is being run by Morven-May MacCallum, a young Black Isle woman who suffers from the condition.
Miss MacCallum, who is offering free tick removers and insect spray, was left practically housebound for eight years due to the illness and has written a fictional book which mirrors some of her personal experiences.
Other quirky attractions include a tent where people can learn a variety of dances, from tango to waltz, and an outdoor seated massage service which proved to be very popular.
Masseuse Michelle McManus was working for the mobile business yesterday. She said: "It's becoming quite a big thing and people are travelling up here from the south of England to give massages at festivals."
Paloma Faith will headline the festival tonight and Primal Scream will be closing the event tomorrow.
A tribute to the lead singer of Selkirk band Frightened Rabbit, Scott Hutchison, will also go ahead tonight at about 10pm.
Up to 20,000 people are expected to attend over the weekend.
Belladrum is in its 15th year and usually coincides with the Black Isle Show. Three years ago, motorists faced hours of delays at peak times as people simultaneously arrived at the festival and left the show.
But traffic was flowing freely yesterday due to organisers and the authorities implementing effective traffic calming measures.