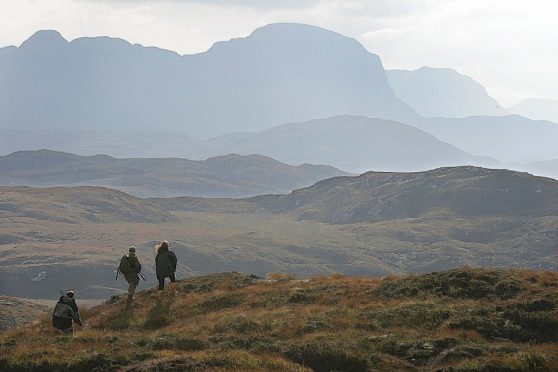 Four individuals who worked to end a controversial deer management dispute in Assynt have been presented with the Ronnie Rose award at the Moy Game Fair.
There was an impasse over the level of damage caused by deer at protected woodland at Ardvar and led to Scottish Natural Heritage (SNH) imposing a statutory order.
The row over deer culls goes back more than five years and centred on 680 acres of birch and native oak trees protected under European and UK legislation.
SNH wanted to reduce their latest estimated numbers from 7.5 deer per square km to 2.5 deer but it was felt locally that level of cull would devastate the deer population and impact the income produced from deer stalking.
Eventually Mary Reid, David Walker-Smith and Ray Mackay of Assynt Crofters' Trust along with woodland adviser Victor Clements found fresh evidence to force a rethink.
Their collective persistence and skill in presenting their case was honoured with the Ronnie Rose award which is named after the late author, deer manager and MBE.
The award was inaugurated by the Scottish Gamekeepers Association (SGA) to recognise individuals who have devoted significant energy to rural conservation or education.
SGA Chairman Alex Hogg said: "They refused to give up and, in doing so, demonstrated to authorities that the knowledge of land managers on the ground should not be dismissed when making decisions affecting peoples' lives. Their resilience is an example."
Mr Walker-Smith said: "Hopefully what has been learned will make those responsible for policy documents to listen to those on the ground involved in deer management on a daily basis."
Victor Clements, who advised the group, said: "The resolution at Ardvar-Assynt shows what can be achieved when people focus on issues and evidence, not the arguments."