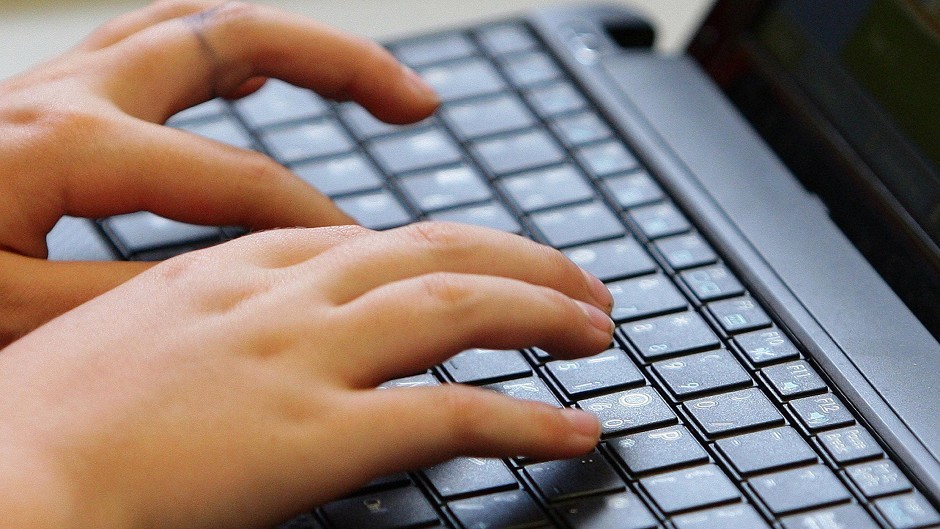 Police Scotland received more than 10 "revenge porn" complaints a week in the first year of tough new legislation coming in to force – but over half of these were dropped.
In the Highlands only 10 of the 21 complaints (47%) reported to police were passed to prosecutors – or "detected" – while in the north-east division just 25 of the 66 (38%) cases were sent on.
Across Scotland there were 551 complaints filed in total and 240 of those were detected (44%). The term "detected" means an accused has been identified, cautioned and charged and a report will be sent to the procurator fiscal.
The Abusive Behaviour and Sexual Harm (Scotland) Act came in to effect on July 3 last year and made it an offence to disclose, or threaten to disclose, intimate images or videos of people without their consent.
Anyone convicted of such a crime can face up to five years in jail.
It is thought that lack of evidence, or victims withdrawing their complaints to avoid embarrassment, may be key factors in the low detection rates.
Last night, Rape Crisis Scotland chief executive Sandy Brindley said the sharing of intimate images without permission can have an impact "every bit as devastating as other forms of sexual violence."
She added: "It is important that perpetrators, and potential perpetrators, of this unique form of violation and abuse are made aware that sharing, or threatening to share, images of someone without their permission is a criminal offence which can attract a significant jail sentence."
The latest detection figures were obtained under freedom of information laws and span the period from July 3 last year to the end of June.
Facebook, Whatsapp, Snapchat and Instagram were among some of the most common online platforms used in the north and north-east.
The latest publicly available Crown Office figures also show that between July 3 and December 5 last year, in the first five months of the legislation coming in, 40 charges referred on by police were prosecuted in Scotland and eight resulted in convictions, although many of these cases were still ongoing at the time.
Detective Chief Inspector Vince Mclaughlin, of the Highlands and Islands Public Protection Unit, described the non-consensual sharing of intimate images online as a "cruel and serious offence."
He said: "We are committed to carrying out thorough and robust investigations in order to bring perpetrators to justice."
Det Chief Insp Mclaughlin added that specially trained officers work with public and third sector partners to offer reassurance to victims, allowing them to tell their stories in order for investigations to take place.
Detective Chief Inspector Kevin Walker, of the North East Division's unit, said: "Those who share or threaten to share intimate images of another person are attempting to exert power and cause alarm and Police Scotland is committed to bringing those who behave in such a menacing and controlling manner to justice."
He also stressed that "serious consideration" should be given prior to sending any explicit image in the first instance, given the effect it may have if it was made public.
Anyone who has been a victim of this crime should contact police on 101.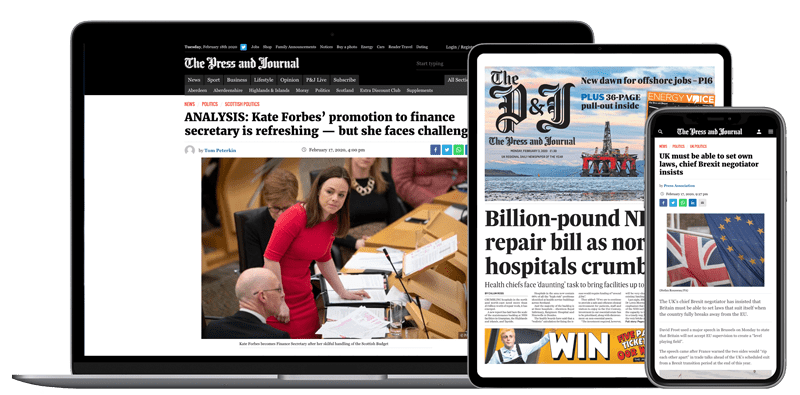 Help support quality local journalism … become a digital subscriber to The Press and Journal
For as little as £5.99 a month you can access all of our content, including Premium articles.
Subscribe