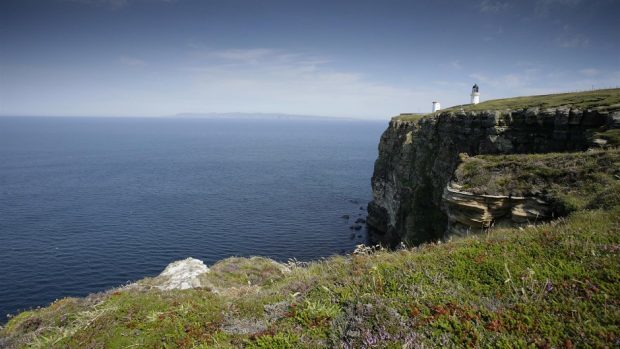 Two fields at the most northerly point on mainland Britain have been gifted to bird charity RSPB Scotland.
The 3.9 acres of land at Dunnet Head have been handed to the charity by the previous owner's two daughters, Angela Mehlert and Penny Algie.
RSPB Scotland currently owns 49 acres of land in the area. This rugged peninsula is important for its seabird colonies and attracts over 40,000 visitors each summer. It is a wild and impressive landscape, with stunning sea cliffs and coastal grasslands which are home to an array of wildlife including: puffins, razorbills, guillemots and kittiwakes.
The additional gifted land, which consists of two fields between the Coastguard cottages and the Lighthouse buildings, was originally owned by John Mehlert until he sadly passed away in December 2016.
Mr Mehlert never left a will but his two daughters thought it would please their dad to gift the land to RSPB Scotland.
Dave Jones, site manager of RSPB Scotland Dunnet Head Nature Reserve, said: "We are extremely grateful to both Angela and Penny for this very generous gift, and we are excited to have gained another piece of the jigsaw puzzle up here at Dunnet Head. Legacy gifts of this nature are a great and very generous way to help our charity.
"Naturally, we want to continue to provide a home for wildlife here and for visitors to enjoy the site. The views of local communities will be considered before any decisions are made."