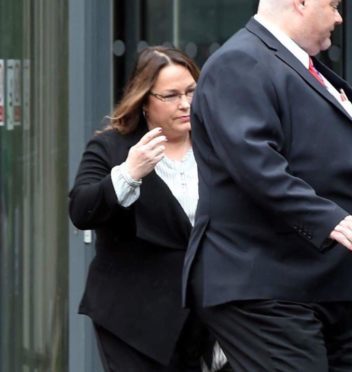 A woman who claimed she was taped to a chair and threatened during a decade-long campaign of harassment while working at a government agency has failed to secure damages after taking her employer to tribunal.
DeeAnn Fitzpatrick said she was subjected to such bullying by male colleagues at the Marine Scotland office in Scrabster, Caithness, that she contemplated suicide.
She raised a series of complaints against the government agency during a two-day employment tribunal in Aberdeen in June, and her lawyer asked that she be awarded up to £42,000 in damages.
Tribunal finds against woman who said bullying at north workplace drove her to brink of suicide
Last night, Ms Fitzpatrick's family released a statement indicating that the panel had not upheld her complaint.
The message said: "The Fitzpatrick family is hugely disappointed with the result  of the tribunal."
The family added that the decision was "not unexpected", as the alleged incident where Ms Fitzpatrick was bound to a chair could not be taken into account because it happened too long ago.
Nicola Sturgeon left 'horrified' by photo of Highland whistleblower 'taped to a chair'
The tribunal instead focused on accusations that the 49-year-old received "threatening" cards on her birthday and Valentine's Day between 2015 and 2017.
Representing Marine Scotland, solicitor Andrew Gibson argued that there was no proof that the letters had been sent by her workmates.
He described Ms Fitzpatrick as "capable of making malicious allegations" and said the cards could have been sent by "disgruntled fishermen".