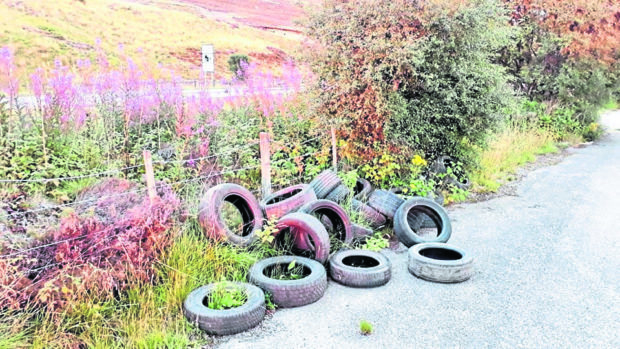 Environmental officials are investigating after dozens of car tyres were dumped just feet from one of Scotland's National Parks.
Highland Councillor Duncan Macpherson was made aware of the illegal fly-tipping at a Strathdearn Community Council meeting at Tomatin earlier in the week.
Afterwards he personally attended the site north of the Slochd Summit and counted more than 30 tyres dumped between the A9 and railway track.
Mr Macpherson reported the incident to Police Scotland before informing the local authority's Environmental Health Department to have the old tyres removed and recycled properly.
Mr Macpherson said: "I went over to Slochd after the meeting and I was horrified by what I saw. I counted more than 30 and there was a mix of different types of tyres there.
"Having worked in the car business I know that people are always charged for the disposal of tyres but that is no excuse. I suspect there are bogus workmen about – I've had a couple of them nailed – who offer to take scrap away knowing it has value."
He added: "Instead of removing it all they will dump the part of it they can't make any cash on and sometimes they take tyres too and so they just dump what they can't sell."
Mr Macpherson said the choice of the dump site could scarcely have been worse as it was "just yards" from the start of the Cairngorm National Park.
It was could have been dangerous if any of the tyres found their way onto the railway or the A9 so Mr Macpherson immediately alerted the Environmental Health department.
However, before the council could attend a local shepherd named Richard Thompson was able to find a use of the tyres holding down nets over bales and removed them himself.
It is the latest in a growing number of what SEPA calls "selfish, criminal flytipping behaviours that blight our land" that costs local authorities upwards of £2.5million a year to clear up.
A SEPA spokesman said: "Every day SEPA works to protect and enhance Scotland's environment. Compliance is not optional and tackling illegal waste management activities is one of our major priorities.
"Local officers will carry out an investigation into the fly tipping at the Slochd Summit, and will liaise with the Highland Council regarding clear up of the waste."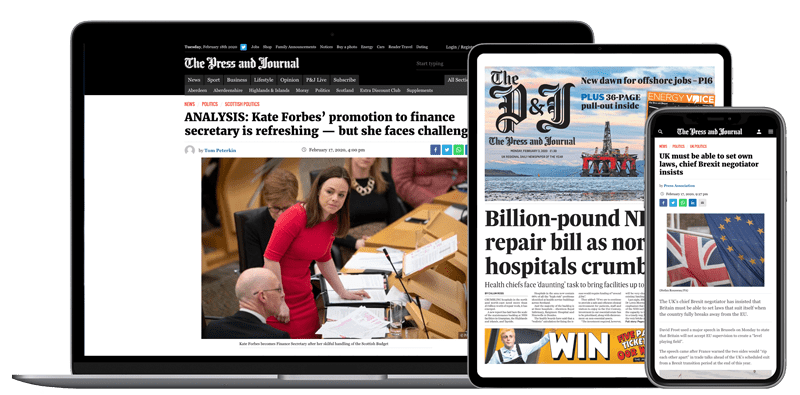 Help support quality local journalism … become a digital subscriber to The Press and Journal
For as little as £5.99 a month you can access all of our content, including Premium articles.
Subscribe