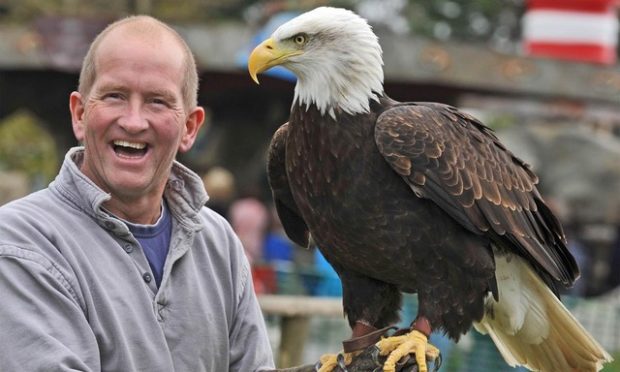 This year's flagship business community programme of events in Lochaber has been launched – with Eddie "The Eagle" Edwards among the guest speakers.
Lochaber Ideas Week will be packed with business and community-focused events, workshops, stimulating panel discussions, lively networking opportunities and inspiring talks.
The programme, run by Lochaber Chamber of Commerce in partnership with Developing the Young Workforce West Highland, runs from November 12-16 at various venues in Fort William.
And the former winter Olympian, who became known throughout the globe and had a film made about his exploits, features in the line-up on November 12.
He will give a motivational talk based on his experience of fighting to compete in the 1988 Winter Olympics as the UK's unlikely ski jumper.
Mr Edwards finished last, but became a star of the competition and remains a household name thanks to his incredible story of perseverance, courage and humour.
Other guests include author and broadcaster Alastair Campbell, best known for his work as Tony Blair's spokesman and strategist.
He will deliver the prestigious Charles Kennedy lecture, which takes place annually in memory of the former Liberal Democrat leader and long-serving Lochaber MP.
Mr Campbell, a close friend of the late Mr Kennedy, will address the importance of male friendship in mental health and addiction.
During the week, a panel of experts will also consider ways that businesses can better understand and support employees' mental health.
Another event during the week will involve six budding entrepreneurs stepping into the Dragon's "Glen" with 10 minutes to pitch their business ideas to four top business people ready to invest £10,000 in the winner.
Renowned sports and business leadership coach Don MacNaughton will also deliver a seminar on how to release hidden potential.
A range of tourism experts will also be in attendance to debate hot tourism topics of today and future trends for Lochaber.
Lochaber Ideas Week is now in its fifth year and last year was the busiest yet, with more than 850 people attending.