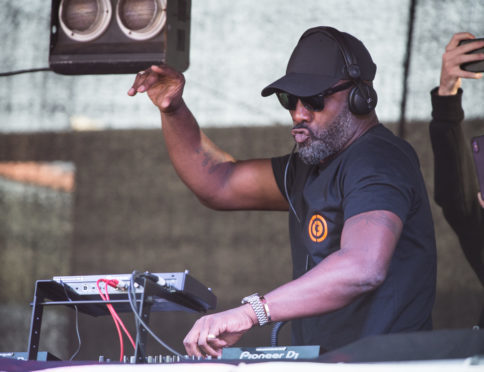 Police and security staff caught 15 people with drugs during Groove Festival on the shores of Loch Ness at the weekend.
Officers praised the behaviour of the majority of the revellers at the fourth edition of the festival but said there was a small number of people ejected from the site or refused entry after being found in possession of drugs.
All 15 will be subject to reports to the Procurator Fiscal in due course.
Six further incidents required the involvement of police, largely relating to minor acts of disorder.
Event commander Chief Inspector Colin Gough said: "I would like to thank the vast majority of festival goers who enjoyed the event in good spirits.
"What incidents did occur were dealt with the swiftly and did not detract from the experience of the event for everyone else.
"Sadly a small number of people chose to ignore the zero tolerance policy in place for controlled drugs and were refused entry or ejected from the site.
"This policy is in place for good reason to keep people safe.
"I'm grateful to the event organisers, stewards, partner agencies and other attendees for their support which allowed the vast majority to enjoy themselves in a responsible manner."
Dougie Brown of Groove said: "We had a great weekend at Groove and the feedback has been great from both festival goers and the services in attendance.
"There was a real feel good atmosphere at the event and we have to praise our audience for that.
"There were a small number of incidents over the weekend and we worked closely with Police Scotland ensuring these were dealt with when required."