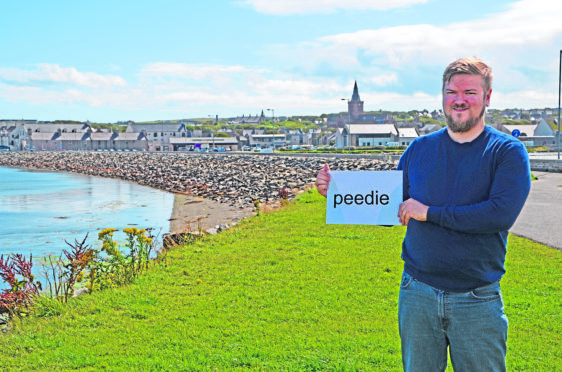 The ways in which the human brain processes Orcadian dialect is at the centre of a new study from a Scottish university.
Ryan Kemp, a fourth year Psychology student from Dundee's Abertay University, is on Orkney to follow up on high profile research published last year which showed the brain treats a dialect and a language in the same way.
Led by Abertay's Dr Neil Kirk, that study used a series of tests to measure how quickly the brain can react when asked to switch between standard speech and regional dialects.
Study participants were given a list of both English and Dundonian words which then appeared on a colour-coded screen in randomised order.
Depending on the colour, they were asked to say that word in either English or Dundonian. For example, they would respond "house" if the image was coloured green or "hoose" if the image was blue.
Using similar techniques, Mr Kemp will test Orcadian volunteers using local dialect, and he is now appealing for volunteers to take part.
Dr Kirk said: "While we are replicating some elements of the Dundonian study, we have also added additional components.
"The purpose is to investigate further how these dialect varieties are stored in the brain, and whether it is similar to speaking two separate languages.
"Orcadian is spoken in a more rural environment, compared with urban Dundonian, and this may have some effect on how the dialect is used."
In Dr Kirk's original study, the length of time that elapsed from an image appearing on screen to the participant saying each word was known as the "switch cost."
It was a discovered that this switch cost remained the same for people comfortable with both English and Dundonian, regardless of which direction the switch went.
But for those with one language stronger than the other, in this case English participants with little or no previous experience of Dundonian, the switch cost was greater when reverting back to English.
Dr Kirk said that one explanation for this is that both varieties are always active, but in order to speak one of them, you need to suppress or inhibit the other variety.
He said that "more cognitive effort" is required to suppress a stronger variety, creating a delay in being able to activate it again.
When compared to previous language research, the results of the study showed bidialectals displayed the same switch cost pattern as bilinguals who have two equally strong languages, suggesting that different dialects (or closely related language varieties) are stored in the brain in similar ways as languages.
The study is open to participants on mainland Orkney. To get involved email dialect@abertay.ac.uk
Orcadian former Big Brother winner takes part in study
The Orcadian former Big Brother winner, Cameron Stout, is participating in the new study.
Mr Stout, who says he is a moderator of the Orkney dialect, said: "One of the main things with the study is that it will give a comparison between Dundee and Orkney.
"One of the things we are trying to investigate whether rural dialect use differs in any way to urban use.
"I think the pattern of language is a fascinating area of study."
Like Shetland, the Orcadian dialect owes much to Norwegian.
But Orkney dialect differs from Shetland in that Shetland follows Nordic stress patterns whereas Orkney has a rising intonation akin to Welsh or Irish.
Mr Stout said one of his favourite Orcadian words is "peedie," which means small, while another is "chant," a word which is actually used when a fellow Orcadian speaks in standard Scots English.
Asked what makes the Orcadian dialect special, he said: "It's a combination of the accent, vocabulary and grammar. There's a particular word order in Orkney that differs from other places."
An example might be that an Orcadian would typically say "What like was the film?" instead of "What was the film like?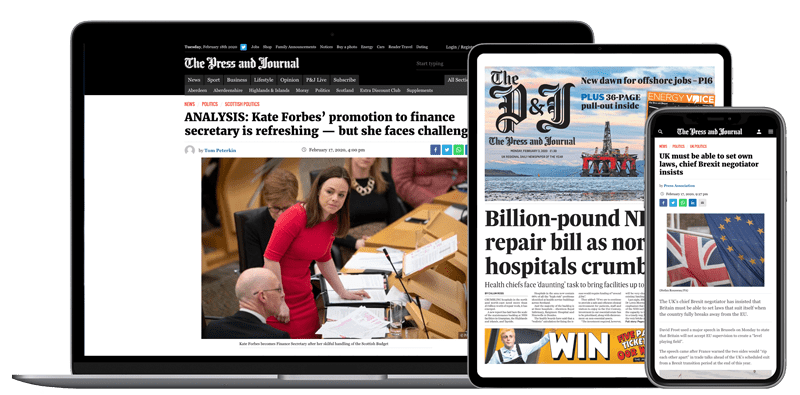 Help support quality local journalism … become a digital subscriber to The Press and Journal
For as little as £5.99 a month you can access all of our content, including Premium articles.
Subscribe