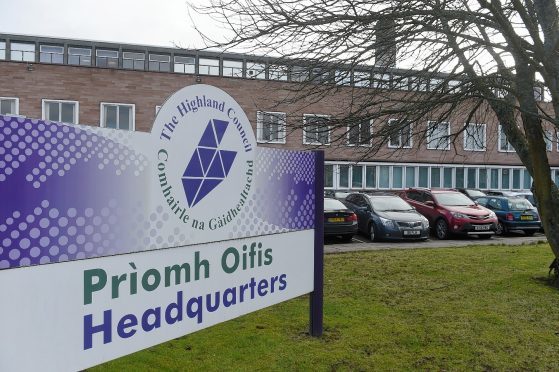 Education bosses in the Highlands are to consult on changing spring school holiday dates – to not necessarily include Easter weekend itself.
Highland Council wants to break away from the long-held tradition of pegging the school spring holidays to Easter, and to fix them from next year to the first two weeks in April.
The council will shortly put this proposal out for consultation to head teachers, parent councils, and other relevant educational bodies in the region.
If in any given year Easter Friday and Monday fall outside the first two weeks in April, schools would still close on those days.
Eleanor Coner, partnership officer of Connect (formerly known as the Scottish Parent Teacher Council) said the majority of parents would be happy with the change.
She said: "It allows them to plan for childminding well in advance and give them scope for forward planning.
"We get constant complaints from parents about unexpected in-service days making it difficult to get cover organised when in so many families both parents work."
The fact that Easter would still be observed takes everyone into account, she added.
She said: "Not everyone celebrates Easter as such, so the majority of parents should be happy with the arrangement."
Care, Learning and Housing committee chairman councillor Andrew Baxter said: "Other local authorities are already following the model of a set school Easter holiday and officers understand from early discussions that some head teachers are keen to move to this proposal.
"It is important that the opinions of all head teachers, parent councils and relevant bodies are heard."
Eighteen other local authorities have already fixed their spring holiday dates- Aberdeen City, Aberdeenshire, Moray, Orkney, Argyll & Bute, Western Isles, Glasgow, Borders, Edinburgh, East Lothian, Fife, North Lanarkshire, South Lanarkshire, Stirling, North Ayrshire, Dundee, Inverclyde and Clackmannanshire.
Local authorities are responsible for setting their own school term and in-service dates.
Schools must be open for 190 pupil days and five in-service days each year.