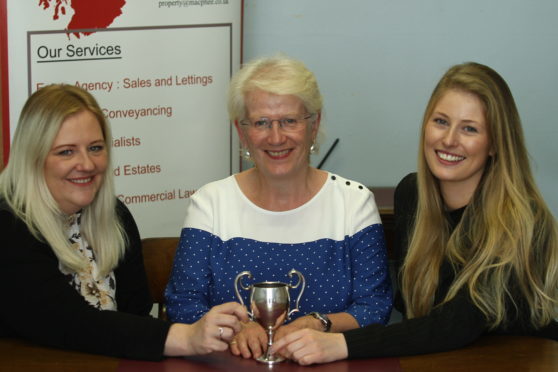 A piece of Oban's history has been found in the vault of a local solicitors office.
Just days ahead of the annual Kerrera to Oban open water swimming race, MacPhee and Partners were clearing out their archive and made a timely find.
A silver cup inscribed "The MacKinnon Challenge Cup, Kerrera to Oban Annual Swim, Ladies Trophy" was discovered.
The race is due to take place today and is organised by Atlantis Leisure.
The cup was first presented to Sheila MacTavish in 1938 and the most recent name engraved on it is Hazel Gentles in 1965.
MacPhees are unaware of who owns it or why they still have it, and unless they can find any reason not to, they plan to present it to the first woman who completes the race.
Billie Kirkham, solicitor, said: "Can anyone see a reason why it might not be presented to the first lady home in the forthcoming 2018 Swim?
"In recognition of this longstanding tradition, which brings the community together, we will also be donating our own trophy cup, which we will present to the first swimmer home. With two cups to be won, the competitive ones amongst you should be raring to go."
The race starts at 1pm. Competitors should meet at Oban Sailing Club between 12.15-12.30pm. They will be ferried over to the island and will then swim back to Oban. Normally the first swimmers cover the distance, which is 0.4 nautical miles or half a land mile, within 15 to 20 minutes.
Julie Didcock, duty manager at Atlantis, said: "The cup is a fantastic find – we didn't even know it existed so we are delighted.
"We try to hold the race every year, but that is not always possible due to the weather. It didn't happen last year."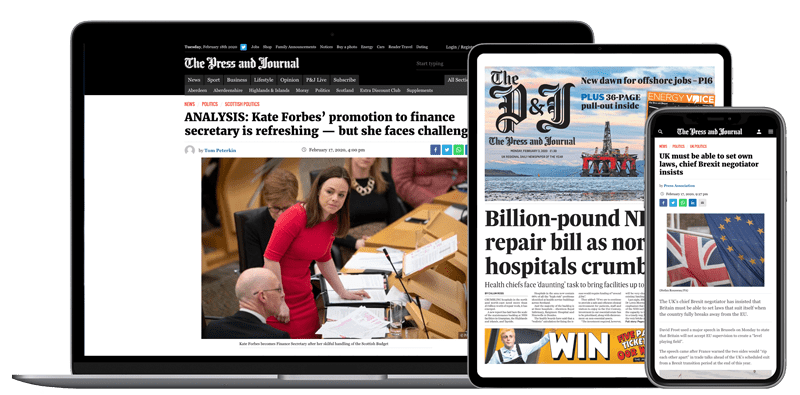 Help support quality local journalism … become a digital subscriber to The Press and Journal
For as little as £5.99 a month you can access all of our content, including Premium articles.
Subscribe