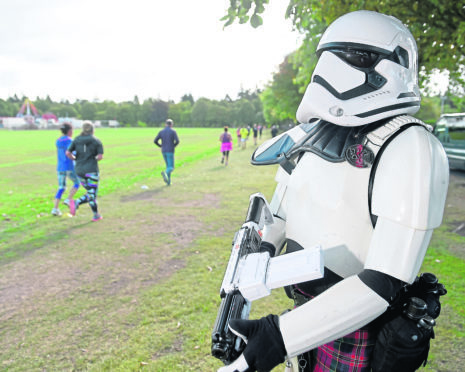 Hundreds of pop culture fans from across the north landed in the Highland capital at the weekend for its second Comic Con event.
They were joined by actors from the big screen including stars from Power Rangers, Outlander and Game of Thrones.
This included Steven Skyler and Alison MacInnis, Clive Russell, Ross O'Hennessy, Annette Hannah and Margaret Jackman.
More than 800 people turned up for NessCon on Saturday which was created to fill the void for Highland Comic lovers and Sci-Fi fanatics who would normally have to travel down to events in the Central Belt or further afield.
Darrel Paterson, who studied events management at UHI, helped launch the popular event.
He said: "It went extremely well, it was better than last year because the venue was open plan so it felt that we were all together. It is difficult to put it into words but everyone was in the same room enjoying the same entertainment – it felt electric.
"Inverness certainly does come out for us. The cosplay guys were great and so creative covering everything from anime to Power Rangers to Star Wars – there were pop culture references everywhere.
"We have people with anxiety attending and they come to us because it is a safe place where they can essentially be themselves.
"It has been really touching how many people have come forward and said how it helps to bring them out of themselves and give them confidence. That is what I will take from it."
Mr Paterson has now set his sights higher and hopes to expand the event for next year with even more big names attending.
He said: "We need the rest of the Highlands and Islands to come down to visit NessCon. Having such actors and actresses come and support us is great to building the brand.
"We aim just to get bigger and better and next year we hope to get Karen Gillan who couldn't make it this year.
"Our goal is to bring together fans of all ages and types, whether you appreciate comics with the story and the art that goes with it, or you're more involved in TV series and films."