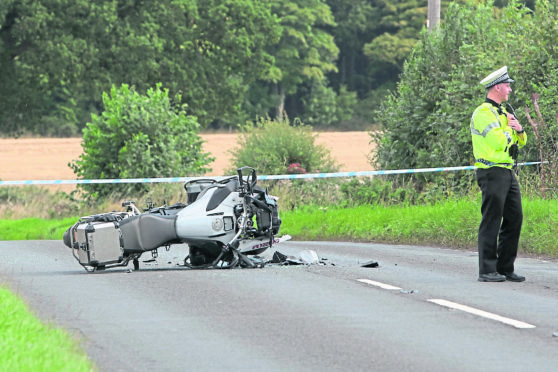 Ross County FC has expressed its condolences after a woman died in a collision involving a motorbike and a bus carrying football fans.
The crash happened near Kindallachan on the A9 at about 11.10am when the supporters were on their way to a game in Greenock.
The female bike passenger died and the male rider was taken to hospital but his condition is not known.
The club arranged for another coach to take the distraught bus passengers back home to the Highlands.
The road was closed between Ballinluig and Dunkeld as investigations into the collision were carried out until just after 6pm on Saturday.
Ross County FC posted an official message on social media saying no fans were injured in the crash.
Football club operations manager David O'Connor said: "It is just one of those things that the supporters set off on what should have been a very enjoyable day but it ended in tragedy.
"The coach with the supporters was involved in a crash with a motorbike that sadly resulted in a woman passenger being killed.
"The supporters on the bus were clearly very upset and the club worked hard with D&E Coaches to get them back to Inverness and Dingwall as quickly as possible."
He added: "The police wanted the supporters to leave the scene as quickly as possible so we have D&E to thank for that."
The Ross County fans decided not to continue with their journey to the game and Mr O'Connor said many were deeply upset by the incident.
He said: "We think that some of our supporters will need to be offered counselling going forward. Both Ross County and I have absolutely no doubt the supporters would want to offer their condolences to the family of the woman who was killed.
"Our thoughts go out to the driver of the coach – I can't imagine what it is like to experience something like that."
He added: "Ross County would want to offer our support to the driver."
Police were called out to two other serious collisions involving motorbikes in the Highlands at the weekend.
On Saturday 44-year-old Elgin man David Underwood died in a one-vehicle crash on the B9057 at Sandwick in Orkney.
Then on Sunday at about 12.40pm an air ambulance was called to a third crash just south of Eilean Donan Castle.
The busy A87 was closed at Dornie in both directions after one person was injured.
According to Traffic Scotland, the road was closed in both directions with a 109 mile diversion via Inverness put in place.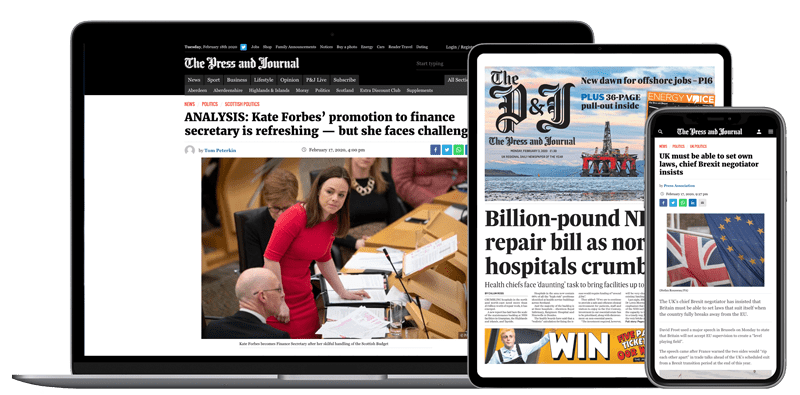 Help support quality local journalism … become a digital subscriber to The Press and Journal
For as little as £5.99 a month you can access all of our content, including Premium articles.
Subscribe