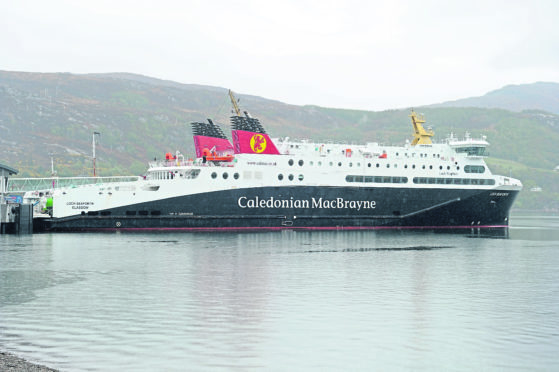 Following a summer of disruption on Scotland's lifeline ferries, a £3.5million Resilience Fund has been announced by the Scottish Government.
The cash is to be used to reduce the risk of vessels breaking down and to return them to service quicker if they do.
It will come from the existing Scottish Government ferry budget.
The move was announced by Cabinet Secretary for Transport, Infrastructure and Connectivity Michael Matheson at a cabinet meeting on Arran yesterday.
The fund will be used to start a programme of upgrades during the overhaul period this winter and to procure replacement parts for obsolete equipment. These parts will be installed at the next appropriate maintenance opportunity.
All services on the west coast were re-shuffled and disrupted between April and June when the Clansman suffered a break down. Parts of the Clansman's propulsion system had to be sent to Denmark for specialist repair.
Mr Matheson said: "We are very much aware that, as our ferries age, additional resources will be needed to keep the vessels running so our island communities stay connected.
"The funds will be used to upgrade or replace key systems and equipment on the vessels. This will be tackled on a priority basis to avoid potential vessel breakdowns and delays to the ferry service and customers.
"During the forthcoming overhaul period this winter, CMAL and CalMac will initiate the obsolescence programme of upgrades and spare part procurement. This will provide future resilience providing, in the longer term, increased vessel reliability and availability."
However Rhoda Grant, MSP for the Highlands and Islands, said: "Resilience funding is welcome, the trouble is to build in resilience they need spare capacity. £3.5million won't get a spare boat. That's what they need. A boat to provide additional capacity in summer and resilience when things go wrong."
Earlier this month MV Loch Seaforth, the CalMac's largest vessel, suffered a breakdown in The Minch, halfway to Stornoway, with 343 passengers and crew enduring five-and-a-half hours at sea instead of the usual two-and-a half.
Robbie Drummond, managing director of CalMac Ferries Ltd, said: "Upgrading on-board technology to reduce the risk of breakdowns and, at the same time, helping to reducing the time out of service when faults do occur, it will improve the resilience of the fleet, and we know this will also be welcomed by the communities who rely on our lifeline ferry services."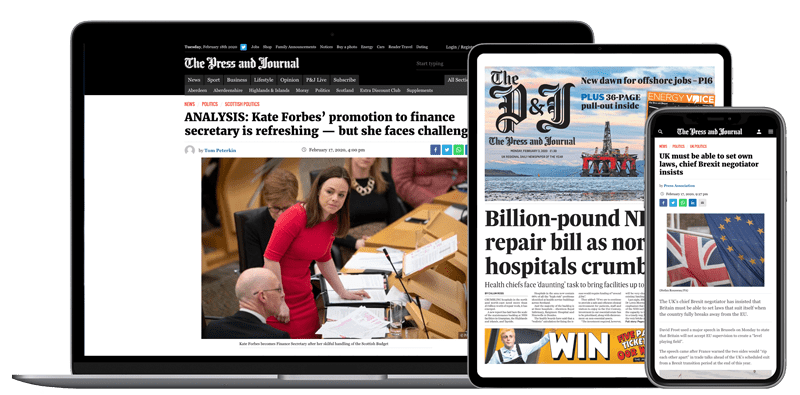 Help support quality local journalism … become a digital subscriber to The Press and Journal
For as little as £5.99 a month you can access all of our content, including Premium articles.
Subscribe