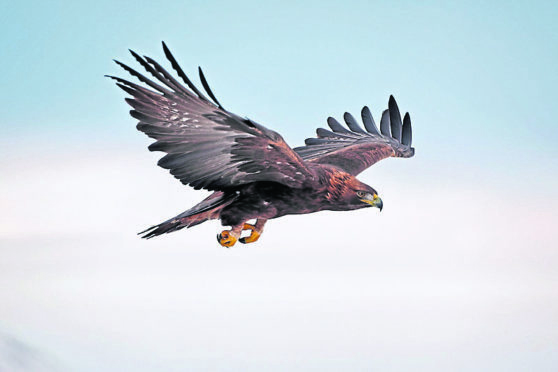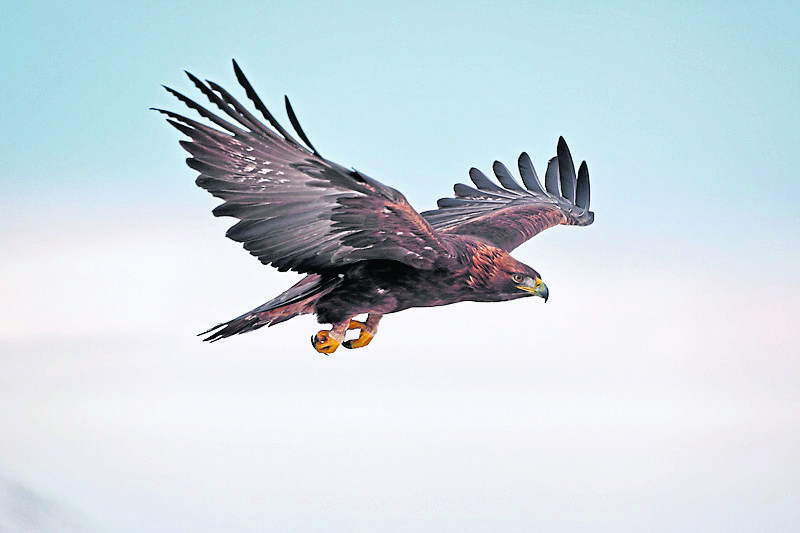 The oldest ringed golden eagle in the world has died after probably being killed in a fight with a rival.
Its remains have been found on a hillside in Sutherland.
The male bird was thought to have died in a territorial battle about six weeks before it was discovered near Inchnadamph.
It was ringed by ornithologist Roy Dennis in 1985, meaning it would have been about 33 years old when it died.
The previous record for a ringed golden eagle was 32 years in Sweden, while the Scottish record was 16 years.
Mr Dennis of Forres in Moray said that he had found his diary entry for the day he ringed the eagle.
"My diary tells me that on that day I had my older daughter with me, and Rona and I went up to the glen at Cannich and climbed up through the forest."
The diary entry, for June 30, said there was "one young eagle found in the nest" and that it was "well grown."
The bird, which was ringed on its right leg, has never been recorded in the wild during its lifetime.
"I suppose I've ringed 75 eagles in my life and when you put a ring on you rarely hear about them again," added Mr Dennis.
"But to find that that bird is the oldest recorded ringed golden eagle anywhere in the world……
"There will just be one or two percent that go on to be really aged eagles. That bird was very lucky. It moved north to the Inchnadamph area and took over a home range there that was particularly good because it had a lot of rabbits."
Although not fully ruled out, foul play in the bird's death is not suspected.
It is more likely that it died in a territorial battle over a nest which it had probably occupied for several decades.
"The cause of death was unknown, but there was bruising in the skull and a suggestion of starvation. This is a 'safe' area for eagles, free from illegal persecution. My view is that a likely end to a very old breeding adult, of either sex, is to be defeated or killed during a challenge by a young adult to take over a nesting site. That's how nature works for long-lived raptors," said Mr Dennis.
"That bird was getting old and young eagles will be looking at that home range and those nests, and thinking 'I'd like those'.
"That bird will (have been) subject to more and more conflict with four, five or six-year-old males.
"I would guess that that bird had a fight, it got injured and then it died and the young male would have taken over. But it probably did that to an old eagle way back in probably about 1990."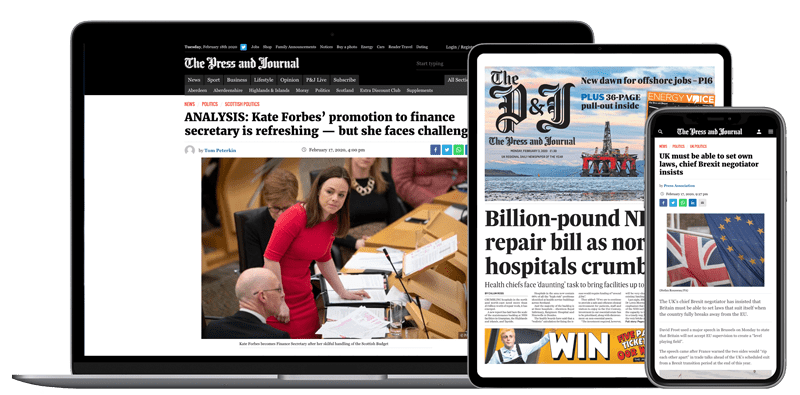 Help support quality local journalism … become a digital subscriber to The Press and Journal
For as little as £5.99 a month you can access all of our content, including Premium articles.
Subscribe