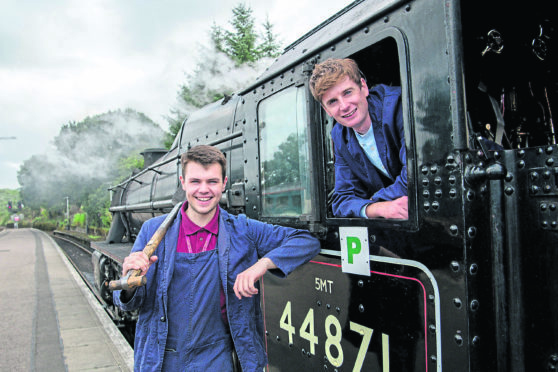 When Matthew Earnshaw joined West Coast Railways as a volunteer 12 years ago he had no inkling that one day he would end up in the engine cab – and even less so that he would become Britain's youngest steam train driver.
Matthew, 30, from Guisborough in North Yorkshire, has always had a fascination for trains and jumped at the chance to be near them by helping to clean and tidy the carriages as a volunteer.
After a while he realised that he could get a job with the company which operates steam trains and vintage locomotives all over Britain, taking on the paid role of actually cleaning the engines as well as the carriages.
Five years ago he climbed on to the footplate as Fireman, learning the tricks of the trade alongside experienced drivers, shovelling just the right amount of coal into the fire to keep the steam flowing efficiently, while also mastering the equally important role of cooking breakfast for his fellow crew on the fireman's shovel – ensuring the bacon and sausages were exactly to the driver's taste.
Having excelled at these 'black arts' and passing various exams while spending six months of the year in Lochaber to work on the line, Matthew was finally given the opportunity to go for the ultimate job in steam – the engine driver, qualifying only last week not only as the youngest steam qualified driver on the railway, but also in Britain.
He said: "This is a great feeling and I have achieved my ultimate ambition. When I started as a volunteer I didn't even think I could get a job on the railway, far less become a driver.
"I just love it and to work on the West Highland Line as well – it's like my wildest dream come true!".
Having successfully completed the test he was awarded a pass certificate, making him youngest fully qualified steam driver in Britain.
Next day he was assigned the afternoon train on the prestigious "Harry Potter' line, only to find that some humorous members of the crew had placed green 'P' plates, for a new driver on the front and sides of the engine.
In the cab he was joined year 19 year old Lewis MacLean from Fort William, who is the youngest qualified steam fireman in Britain, passing his exams only last year. Together they make the 'dream team' of the youngest people in charge of a commercial steam train anywhere.
Neither of course were even born when steam engines powered along the mainline railway, but their youthful enthusiasm will ensure that many will enjoy the thrill of steam well into the future no matter what path future transportation takes.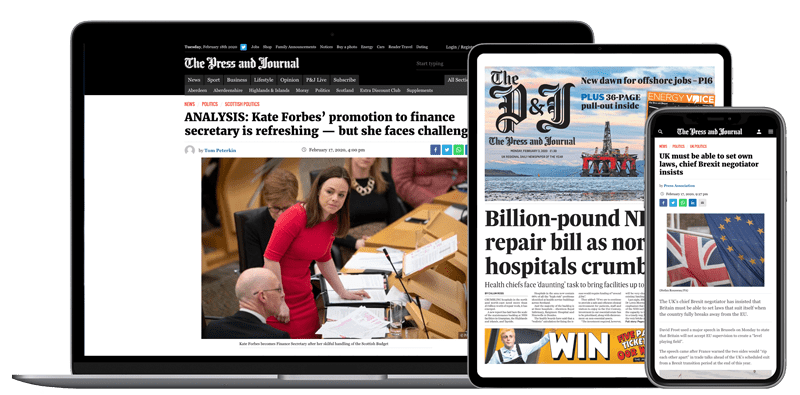 Help support quality local journalism … become a digital subscriber to The Press and Journal
For as little as £5.99 a month you can access all of our content, including Premium articles.
Subscribe