Two fortunate Highland wildcats saved after becoming orphans are rising to international stardom, having been watched online more than half a million times – and now starring in National Geographic.
The kittens are stars in a photoshoot by renowned wildlife photographer Joel Sartore, with the images being selected to feature in the National Geographic's Photo Ark.
The tiny rare animals were rescued by conservation group Wildcat Haven last month after being spotted by a member of the public near to a busy road in the north Cairngorms, with their mother absent.
The brother and sister duo have settled into their new surroundings at the rehabilitation centre in the West Highlands, where they have been given over an acre of natural habitat and experience minimal human contact.
Hidden cameras have captured the animals in their new habitat, including having a meal on a rabbit.
And now Mr Sartore has photographed the orphaned wildcats, saying: "I first heard about Scottish wildcats 20 years ago running some photography workshops in Scotland, and even then everyone said they were impossible to shoot.
"Now there's only about 35 left so Wildcat Haven have two of the rarest felines in the world in their care and they will soon release back to the wild.
"It was an incredible opportunity to come in and see this cat up close and tell the world about it.
"The facilities here at the Highland Titles Nature Reserve are first rate, those little kittens have over an acre to roam around in and that's going to prepare them well for returning to the wild."
The Wildcats have featured on Mr Sartore's and the National Geographic's Instagram accounts where they are now being displayed to a potential audience of over 90 million people.
In the past year, a petition has been launched for the protection of the species with over 340,000 signing the cause to protect the Scottish wildcat as it teeters on the edge of extinction.
Mr Satore added: "The Photo Ark at its heart is an effort to educate people, and to get them to care about the extinction crisis. We could lose half of all species on this planet by 2100, and it's folly to think we can doom half of everything else to extinction and not have it affect humanity; it's going to affect us profoundly."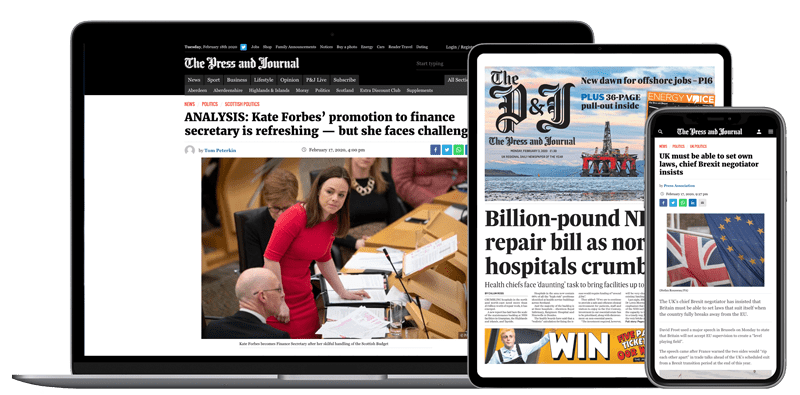 Help support quality local journalism … become a digital subscriber to The Press and Journal
For as little as £5.99 a month you can access all of our content, including Premium articles.
Subscribe