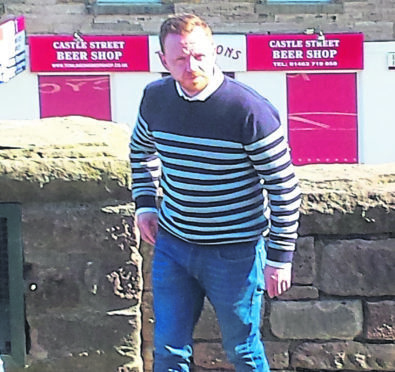 A 38-year-old man has gone on trial accused of dishonestly obtaining thousands of pounds from elderly people as deposits for heating systems.
Stephen Hughes, of Haylynn Street, Glasgow, denies over 60 breaches of the Consumer Protection Act between July 2014 and June 2015 in places spreading across the Highlands, Moray, Aberdeenshire, Badenoch and Orkney.
The first witness, 64-year-old Duncan Grant, of Grantown on Spey, told Inverness Sheriff Court he paid a 10% deposit for a £12,000 renewable heating system because he had believed the salesman who said that he would get a £9,000 overnment grant for it.
But when received his information pack, he said he discovered he would have to take out a loan for that sum from a Glasgow-based firm, Celsius Energy Solutions.
He told the court that when he tried to cancel and get his £1,200 back he was never been paid.
Hughes originally faced over 80 charges, but some of his alleged victims have since died or are unavailable and he now is on an indictment of 62 charges.
They include charges of fraud, theft, engaging in a misleading action, making misleading omissions committed by a company and of conniving to make false claims that a product or trader had been approved by the Government.
The offences also include allegations that clients were not informed of their right to cancel and that the product qualified for a Government loan or grant.
The charges allege Hughes represented two companies, Free Energy Scotland and Celsius Energy Solutions.
Mr Grant, one of 48 prosecution witnesses, told the jury that he got a phone call from Celsius arranging a meeting with him to discuss a new air heating system.
Hughes met him on February 27, 2015 and Mr Grant said: "He said I would get a Government subsidy of 75% but I had to have it installed by the end of March.
"But when I got the information pack a week later, there was one mention that it involved a loan. I can't believe I was so stupid. I thought I was only going to pay £3,000 for a £12,000 heating system.
"I knew then that I was not going to get involved and I cancelled that weekend, asking for my deposit back. I also had never been explained my cancellation rights."
Mr Grant said he got an email from Hughes promising a refund which never transpired.
Another witness, 68-year-old cook Helen Grant, also from Grantown on Spey, told the trial a similar story.
She said Hughes was "quite convincing" when he explained how her electric radiators would be replaced with the hot air system.
Miss Grant said she paid him £1,600 of the £11,000 total, also believing she would receive a Government grant towards the balance.
She added: "If I had been told it involved a loan, I would never have pursued it. I contacted him and cancelled. He said he would send me a cheque in the post but it never arrived."
The trial, which is expected to last four to five weeks, continues.