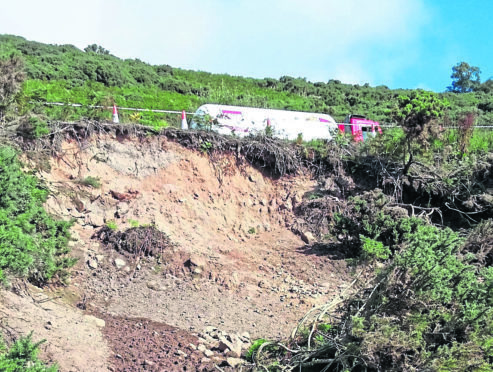 A landslip next to the A9 near Helmsdale has sparked community fears that Caithness and north Sutherland could be completely cut off.
Councillor Mathew Reiss has sounded the alarm that further deterioration of the trunk road could lead to a "disaster" after a subsidence just south of Helmsdale.
BEAR Scotland has already erected temporary traffic lights at Westgarty, with half the carriage unusable due to the danger posed.
Geotechnical engineers have assessed the site and work is expected to conclude repairing the damage by the end of the month.
Now locals are questioning if the route can survive the current traffic volumes – for which they say it was never designed – and what will happen if the A9 is completely cut off.
Adding to the concerns is the convergence of the rail line and A9 at Portgower where significant coastal erosion could see both land links to the north severed simultaneously.
Such an event would be "disastrous" according to Councillor Reiss as the A9 is the main access for emergency services as well as to Dounreay, Orkney and the highly popular NC500.
The only alternative in such a situation for anyone travelling from Helmsdale – scene of the current landslide – to Wick would be a two hour and 73 mile detour journey via the A897.
Mr Reiss, who visited the site personally and took photographs, said: "If the A9 and the railway was to disappear say in easterly storm with a spring high tide then North Sutherland and Caithness would be completely cut-off – it would be a disaster.
"Anyone who drives that route regularly, as I do, will know there are sections of road with cracks in them. The road at Portgower is just a few yards from the railway line and it has always struck me that a high spring tide and an easterly storm could wipe out that section."
His fears have been reflected by members of the public responding to his social media post on the matter with one woman commenting that it is an "unseen lifeline".
Mr Reiss added: "I don't blame the people working at BEAR Scotland who are doing their best. They have to refer projects via Transport Scotland for approval – but basically my understanding is there is no money there for it."
A spokeswoman for BEAR Scotland said: "Teams have been working to design a solution to repair the embankment next to the A9 south of Helmsdale, and we're now looking to arrange construction on site.
"Each of the routes we manage, including the A9, undergo weekly safety inspections by our teams to identify any potential issues which could affect motorists.
"Should an event occur on the A9 which resulted in the road requiring to be closed for safety, such as a landslip, a full emergency response of the highest priority would be coordinated.
"This would involve working with multiple agencies to do everything possible to reopen the A9 as soon as safely possible, including emergency services, Transport Scotland, the local authority, geotechnical specialists, engineers as well as our operations team on the ground. We take trunk road safety very seriously and work hard to mitigate against potential events such as that happening."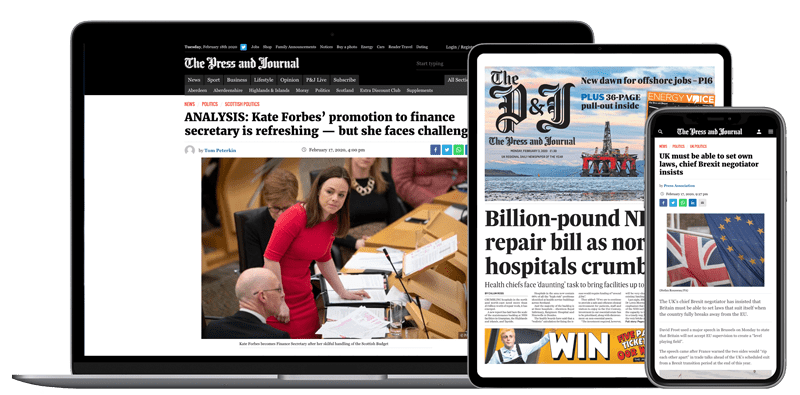 Help support quality local journalism … become a digital subscriber to The Press and Journal
For as little as £5.99 a month you can access all of our content, including Premium articles.
Subscribe