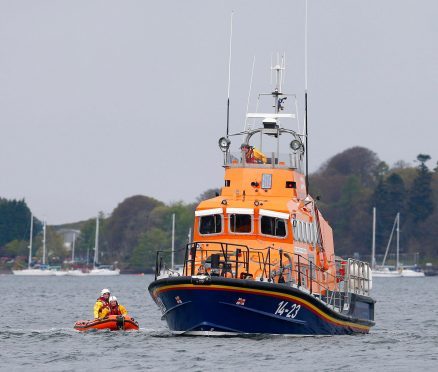 Oban lifeboat assisted in the rescue of two lost hill walkers on the Morven Peninsula last night.
The volunteer crew received the call at 8.08pm and were dispatched to search and extract two walkers who had become disorientated and in need of assistance at the base of a cliff in Ardtornish Bay.
Once on scene the lifeboat crew began searching for the walkers and located them at 9pm in fading light, poor visibility and strong winds.
A small inflatable XP-class lifeboat was deployed with two crew on board who were able to extract the walkers and take them safely back to Oban lifeboat.
They were transported to Loch Aline where they were landed safely ashore at 9.45pm.