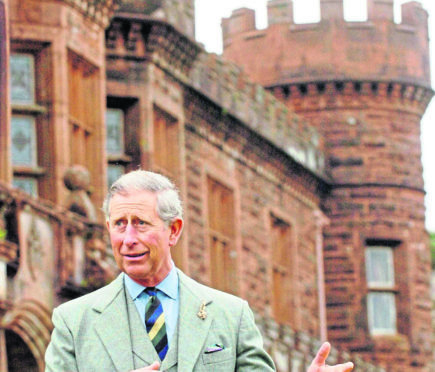 Campaigners seeking to save a remote Hebridean castle – loved by Prince Charles- are seeking a wealthy private backer.
Kinloch Castle on the Isle of Rum could suffer irreversible damage unless millions of pounds can be found to secure its future.
Its current owner, Scottish Natural Heritage, is known to be keen to dispose of the Edwardian edifice.
Now the Kinloch Castle Friends Association (KCFA) has compiled a business plan to support a community interest company in a bid to take over the 118-year-old castle.
It was sold to the state in 1957 but has fallen into disrepair. Campaigners want to bring the castle into community ownership.
A transfer would allow the group to request funding from the Heritage Lottery Fund, the Scottish Government and others.
But the group has warned: "The current funding landscape for the project is one of continued austerity.
"A realistic option is therefore to seek significant private investment to add into the potential funding mix, for example an interested hotel operator or wealthy individuals with an interest in Rum, Kinloch Castle and the Highlands and Islands of Scotland.
"If secured, significant private investment, working in conjunction with KCFA, would provide the opportunity for Kinloch Castle to be redeveloped as proposed, with Phase 1 delivering hostel accommodation initially, and Phases 2 and 3 resulting in high quality hotel rooms and external facilities.
"This would in turn provide a social and economic impact locally (Phase 1) and for the wider benefit of Lochaber and the West Coast (Phase 2).
"This is an exciting and challenging project which requires a wide range of skills and expertise to implement it effectively, together with a complex funding package likely to include private sector funds."
KCFA intends to appoint a professional fundraiser to organise a crowdfunding campaign.
A campaign to raise funds to meet pre-project costs, such as applications for planning consents and building warrants, has already commenced.
The association hopes to open the castle, which has suffered from water penetration and damp, as a tourist attraction complete with accommodation, a restaurant and bar.
A previous detailed survey of the castle revealed that the repairs would cost £7.8 million in total.
Kinloch Castle was built by Sir George Bullough, a Lancastrian industrialist, as an opulent and discreet location to entertain high-society guests.
SNH, which owns the island, has conceded the landmark could be demolished if a new ownership deal cannot be reached. The agency is a reluctant owner as most of its funds are intended for landscapes rather than buildings.
The castle functioned as a hotel until 1996, and then as a hostel until it was closed to overnight visitors in 2013.
Kinloch was highlighted on the BBC2 Restoration series in 2003 but, despite attracting 143,000 votes, it failed to win the £3m prize towards the cost of restoring it.
It caught Prince Charles's interest and following the programme and he joined calls for it to be restored.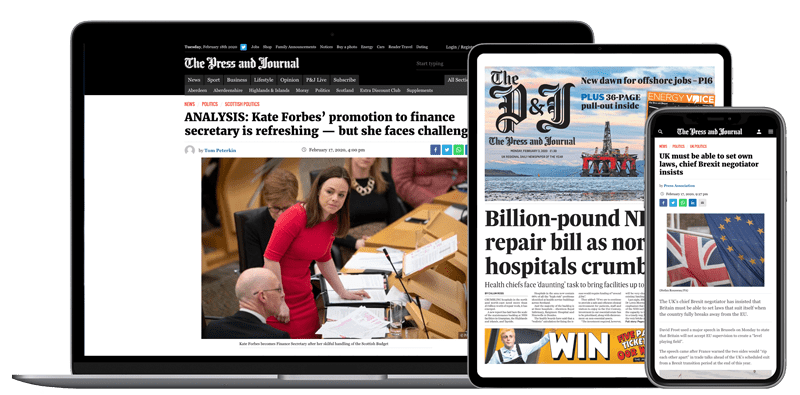 Help support quality local journalism … become a digital subscriber to The Press and Journal
For as little as £5.99 a month you can access all of our content, including Premium articles.
Subscribe