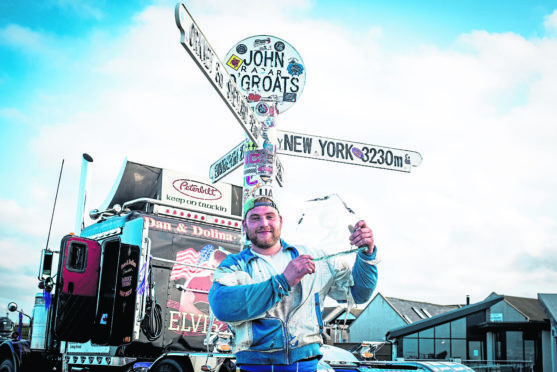 A former fisherman has swapped his boat for a benchpress – overcoming depression in a bid to become the World's Strongest Man.
Kevin Macgregor was diagnosed with obsessive compulsive disorder and depression when he was a teenager following the death of his grandfather and he ended up spending three weeks in a psychiatric hospital in 2012.
But the 26-year-old is now building a career in the world of weightlifting.
---
>> Keep up to date with the latest news with The P&J newsletter
---
Kevin, from John o' Groats, Caithness, said: "I started weightlifting when I got out of hospital and it'll be a year and a half next month that I will have been doing it.
"I was working on my father's fishing boats and had to quit being at sea for months and focus on training."
He has sought the help of Yorkshire-born Andy Bolton, one of the biggest names in weightlifting – boasting the Guinness World Record as the first man to deadlift over 1,000lbs.
Kevin also got in contact with Ohio-based nutritionist Nathan Payton, who has helped train athletes and four-time World's Strongest Man Brian Shaw.
Kevin said: "I started working with him last October."
The former fisherman now scoffs around 7,000 calories per day – his enormous diet includes stacks of pancakes and bacon for breakfast, minced beef, and rice for lunch, followed by two dinners between 5pm and 7pm.
Kevin says he has two homemade double cheeseburgers for dinner and suppers of chocolate and tubs of icecream.
He said: "For dinner I will have two double cheeseburgers on Sourdough bread. The training is four days per week, with intense two-and-a-half-hour workouts – then on weekends I will relax and have my cheat days where I can indulge a bit."
Kevin took part in his first powerlifting competition last year, and said: "I took part in my first deadlift competition last October then I did a benchpress and deadlift competition in Manchester in March this year.
"I also came sixth place at the Highland strongman competition at Inverness Highland Games at the end of June."
Last month Kevin established the first ever John o' Groats Strongest Man competition, which he won.
Kevin and his fellow competitors took part in a 400kg dump truck tyre flip test, lifted a 50kg custom-made Caithness creel cage and carried a 105kg quarry rock.
Now that Kevin has quit his job with the family creel fishing business, he is looking to relocate to Leeds to train full-time with Andy Bolton.
The bodybuilder is hoping to put on another nine stone to reach a whopping 28 stone.
He said: "Weight gain is complicated because the first stones you put on pretty quick but then it gets harder and harder.
"Last year I was leaner but now I'm around 19 stone and I'm trying to get bigger, but if I reach 20 stone by the end of this year I'll be happy."
Next month Kevin hopes to beat his personal deadlift and lift 260kg to 270kg at the Andy Bolton strongman challenge in Rotherham, South Yorkshire.
Kevin said: "If I didn't have this dream I don't know what I'd do. For me the next big target in the years ahead would be Scotland's strongest man."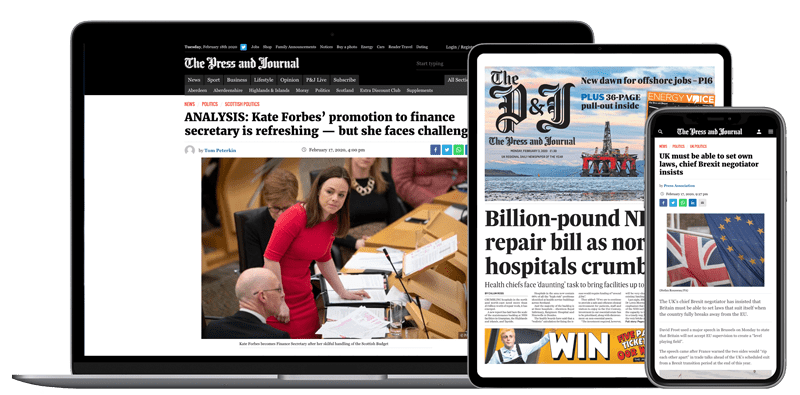 Help support quality local journalism … become a digital subscriber to The Press and Journal
For as little as £5.99 a month you can access all of our content, including Premium articles.
Subscribe