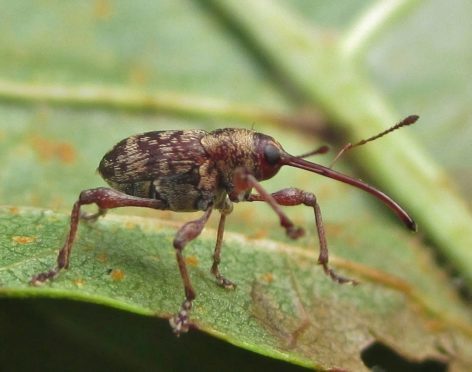 A naturalist has discovered a rare species of beetle in the Highlands for the first time.
The Curculio betulae weevil was spotted on an alder tree at Talich Wildlife Reserve four miles southeast of Tain by local moth recorder and naturalist Nigel Richards.
Mr Richards, who visits the reserve quite often, made the incredible discovery earlier this week after realising the creature he was gazing upon looked different from other species he had previously recorded in the area.
After further examination he uncovered the species true form, making it the first of its kind in the north.
The beetle has previously been located in the central region on a handful of occasions.
Mr Richards said: "I visit the reserve quite regularly and as soon as I saw the weevil I recognised it was something different to the ones I'm used to seeing.
"I collected it for closer examination and identification, plus a few photographs, before releasing it back into the wild. Curculio betulae has only been recorded in central Scotland a handful of times and this is certainly the mostly northerly record to date by a long way."
The creature, which grows to around 4mm in length, is commonly found on birch and alder trees. The species is characterised by a slender and evenly curved rostrum which is the same length as its body.
Reserve manager Mark Foxwell said he was thrilled following the discovery, adding: "Much of the wildlife of the Highlands is under-recorded so it is great to hear about a new record for both the region and the reserve.
"As one of the last remaining woodlands of its kind locally Talich Wildlife Reserve is a haven for lots of species and this just increases its importance."
The wildlife reserve, owned by the Scottish Wildlife Trust, is one of the only two remaining alder woods in the Moary Firth area, supporting a number of rare plants uncommon to the Easter Ross area, as well as a number of orchids that thrive in the herb-rich grassland, including the lesser butterfly orchid.
The reserve also supports an abundance of birds, invertebrates, bats, badgers, roe deer and pine martens.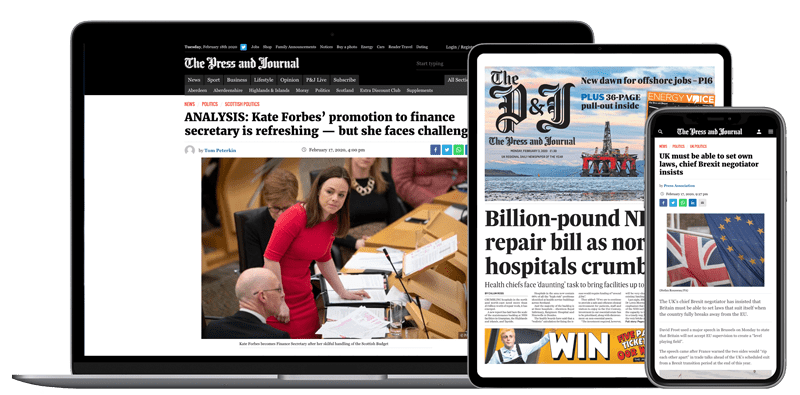 Help support quality local journalism … become a digital subscriber to The Press and Journal
For as little as £5.99 a month you can access all of our content, including Premium articles.
Subscribe