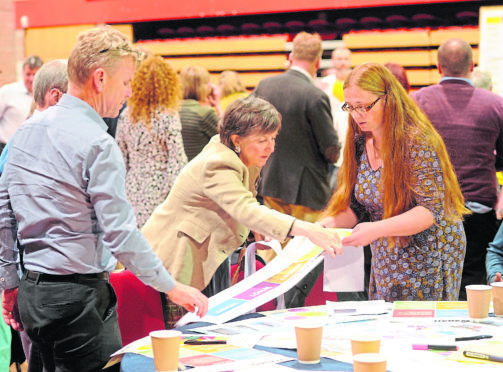 Ambitious development plans unveiled in Fort William yesterday will bring about the "biggest ever change" to the town and its infrastructure, it was claimed.
A meeting held in the Nevis Centre saw more than 120 people gather to discuss the next stage in the town's "2040 masterplan" development.
While other town's are trying to attract business, Fort William is in the enviable position of having the promise of more than 250 new houses, at least 400 new jobs at the Liberty smelter, a multi-million hospital project, a science centre of excellence among many other projects waiting to happen.
---
>> Keep up to date with the latest news with The P&J newsletter
---
Bringing together both public and private sectors, community enterprise, local and national business alongside community groups and politicians the loudest message was the infrastructure into the town needed to be improved as soon as possible.
Ian Langley, of Spean Bridge Community Council, said: "Everything you buy in Fort William is brought in by road and that is the key problem, and will need to be changed."
Andrew Baxter, chairman of the Lochaber area committee, said: "The opportunities of having 400 new jobs in Lochaber, as well as 400 new families coming to the town, means that this is the time for change.
"It is about looking to the future. It is about seizing the opportunity we have for change and making it happen. This is not about the council doing everything this is about everyone working together in partnership to make it happen.
"We now have a clear message that the infrastructure in the town needs to be upgraded and improved now. We can now go to the Scottish Government and say, "You worked to bring the Liberty Smelter back into use, so we now need you to invest in our infrastructure to get products and in out."
Scott Dalgarno, Highland Council development plans manager, told the meeting: "The Highland Council point of view is this is about providing an opportunity for a platform for real discussion about the things people really want to see improved about the town.
"The projects and plans many people who have attended can be looked at in way where we see where things can be fitted together."
The Lochaber programme manager for Highlands and Islands Enterprise, Alastair Nicolson, agreed, saying: "We want to make the town a more attractive place to live and work. And by all the discussions that have gone on today, we can certainly do that."
Don't mention the 'P' word
It may have been Fort William's biggest planning forum in decades, but the "planning" word was rarely mentioned.
A gathering of more than 100 people to talk about a "masterplan" for the town is hardly a big crowd puller – but the west coast town bucked the trend yesterday by doubling the number of people it expected at its meeting.
"That was the plan," said Scott Dalgarno, Highland Council development plans manager, adding: "We have tried not to mention the "p" word."
By all accounts it seemed to have worked.
Mr Dalgrano continued: "The threads of all the conversations today and all the things that people have been talking about will form our local development plan – and will set out the framework for our development."
Four American tourists from San Francisco who managed to stumble into the meeting on Wednesday morning, and said they were amazed at how civilised the meeting was.
Steve Harwood who was travelling with his wife Trish and two friends, told organisers: "We are having similar discussions in our town that are very angry meetings.
"People here seem to work in a very civil manner. There is no doubt they will get much more done. Well done Fort William."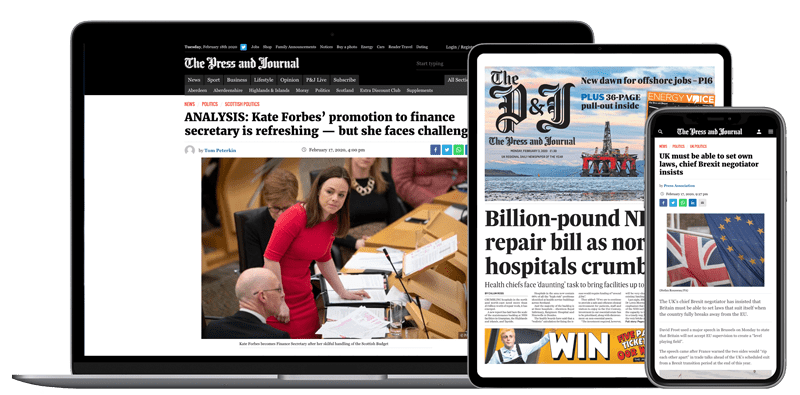 Help support quality local journalism … become a digital subscriber to The Press and Journal
For as little as £5.99 a month you can access all of our content, including Premium articles.
Subscribe