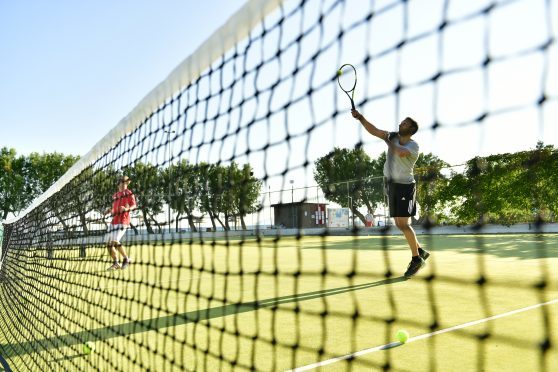 Midnight tennis-playing vandals have hit Thurso's recently renovated tennis courts at Millbank.
Police in the Caithness town have confirmed they will be carrying out regular patrols in the area after reports of youngsters being seen on courts during the night.
Thurso tennis club members discovered the crime after it was found that a group had been into the courts shortly before they arrived for their usual weekly session on Tuesday evening.
Carole Cameron, of Thurso Squash, Tennis and Racketball Club, said: "The gate was open, with the padlock missing, while the small hut had been entered with its key stolen.
"A number of balls were missing from the hut, while liquid, possibly a soft drink, had been spilled on the floor.
"Numerous balls had been hit into neighbouring gardens."
This followed a number of reports of non-members playing without permission at the courts.
Ms Cameron continued: "A neighbouring resident saw people there about 3am one morning. They had somehow got in and had put money in the meter to put the floodlights on.
"Playing in the middle of the night is not something the club would allow, as we would not want neighbours disturbed."
She said the locks have been changed while police had been informed about the intrusions, adding: "It is unclear if the individuals have been given the entry code by a club member, or had just smashed the padlock.
"They haven't caused any real damage but it is worrying that they have been getting in.
"The police are treating it as nuisance intrusions and say they will be carrying out regular patrols in the area.
"We'd also urge anybody who sees anything untoward to immediately get in touch with the police so they can respond when something is happening."
She said the club may have to consider installing CCTV cameras.
The courts were opened in July with more than £160,000 being raised to transform the blaze courts.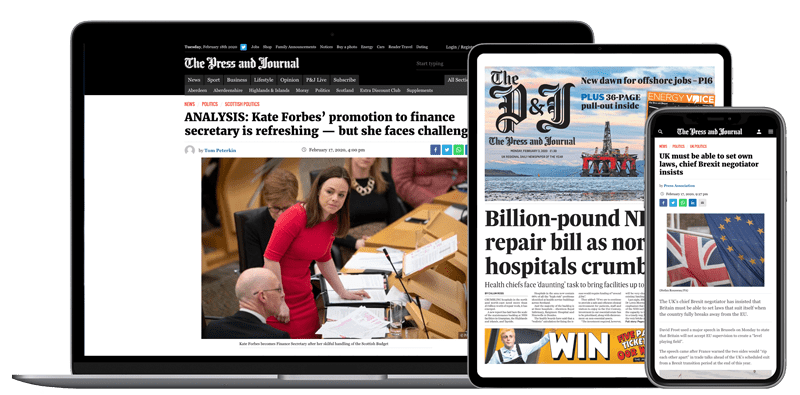 Help support quality local journalism … become a digital subscriber to The Press and Journal
For as little as £5.99 a month you can access all of our content, including Premium articles.
Subscribe