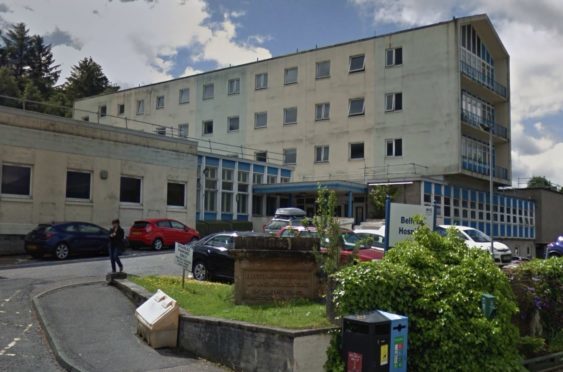 NHS Highland has advertised four top doctor posts – each worth around £100,000-a-year – for the Belford Hospital in Fort William.
The health authority is using the lure of the UK's highest mountain, extreme sports and "other insane stuff" to get medics.
NHS Highland also highlights the fact that the railway line made famous by Harry Potter runs nearby.
Three consultant general surgeons and a consultant physician are wanted – each with annual salaries ranging between £78,304 and £105,570.
An information pack aimd at attracting recruits states: "Lochaber is considered the outdoor capital of the UK. Year round there are multiple sporting events and virtually every outdoor pursuit is catered for.
"The obvious attraction is Ben Nevis the highest mountain in the UK. There is a ski range about five miles north of Fort William. During the warmer months it's open for mountain walks etc and is being developed as a mountain biking focus.
"There are several hundred walks around the area. We are just about 15 miles from Glencoe – lots of mountain pursuits here.
"Getting slightly more extreme… situated just south of Fort William, you can throw yourself into canyoning, white-water rafting, fun yakking, bridge swing, paintball and mountain biking and other insane stuff."
It also mentions the Glenfinnan Viaduct made famous by the Hogwarts Express in Harry Potter films.
Dr Katharine Jones, associate medical director for NHS Highland's north and west division, said: "We know there is a national shortage of people that are able to combine specialist skills with a generalist approach required to meet the needs of the local population, and recognise the need to be flexible in our approach to recruiting and retaining staff to these roles."
She added: "A key part of this strategy is to highlight that rural practice should not be isolated practice, and interested parties can learn more about the professional development opportunities available, including encouraging them to develop special interests and work as part of a network with specialists in Highland.
"It's important to underline that these aren't jobs for people interested in simply maintaining rural health services – this is about making them fit for the future. With the planning of the replacement hospital for the Belford, we have a once-in-a-lifetime opportunity to redesign a Rural General Hospital. And we want local people to play a key role in this process."
Highlands and Islands regional MSP and shadow health minister David Stewart said "I am content that NHS Highland are adopting a flexible and enlightened approach to the recruitment of hard to source medical staff. Selling the benefits to these professionals in terms of development in relation to their workplace and also with regards to their leisure time seems to me to be entirely sensible. Lochaber is a wonderful place to work, live and visit.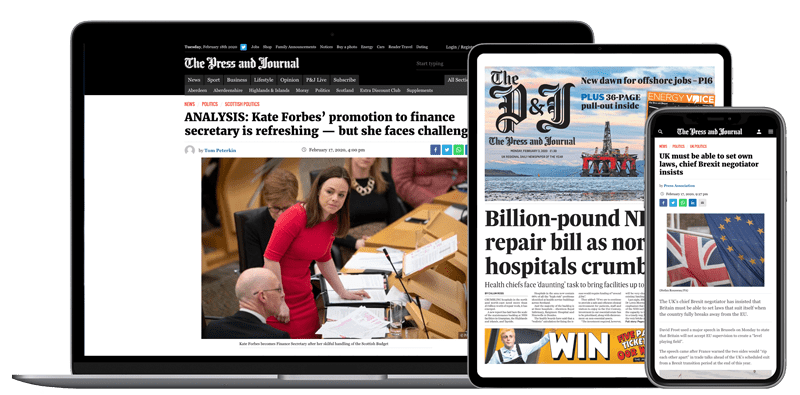 Help support quality local journalism … become a digital subscriber to The Press and Journal
For as little as £5.99 a month you can access all of our content, including Premium articles.
Subscribe