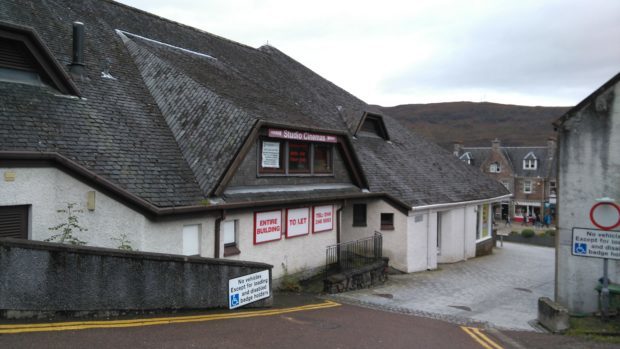 Plans for a purpose-built cinema in the centre of Fort William will be lodged with Highland Council in the next few weeks, the owner of the land has confirmed.
Entrepreneur and private investor Angus MacDonald is planning a two-screen multiplex with 150 seats and a cafe bar for the site of the former cinema.
Mr MacDonald said: "I am in the position to give something back to the community. I have made money from the sale of a number of multi-million pound businesses and in return I have set up a charitable trust. In the past we have supported projects like the Moidart Trust and the Dragon's Glen business start up project with Lochaber Chamber of Commerce.
"I opened the West Highland Book Shop with my friend and business partner Kevin Ramage. He is a member of the Birks Cinema, Aberfeldy board. We believe the cinema in Aberfeldy has rejuvenated the town. I have no doubt the town centre cinema will do the same for Fort William and Lochaber.
"With more than 20,000 people living in the area, and with 440,000 tourists coming to the area every year – opening a cinema is a very viable project.
"I want to open it without any public funding. It can be done alone and it likely to cost a few million pounds altogether – but it is a viable business project that will be of great benefit to the local community."
The current building will transfer to Mr MacDonald's ownership on September 25, and an open day to show off the plans will be held in the cinema building on October 4, 5 and 6.
Work to demolish the site is expected to begin in January 2019.
"We plan to show six screenings every day, and we will have a programme for children and adults, as well as screening a range of the Scottish films that we know and love."
Mr MacDonald was brought up in Glencoe, before joining the army and then making business investments he then sold to Morgan Stanley, the Wall Street Journal and ICS Scotland for more than £100 million.
The cinema will be part of a wider investment he is making into community projects.
He said: "The west coast does not have the same amount of cash investment that other areas of the country have. This is a project I am delighted to be involved with."
Councillor Andrew Baxter, chairman of Lochaber area committee, said: "There is a real buzz about the cinema being built in the town.
"We are looking forward to seeing the plans."