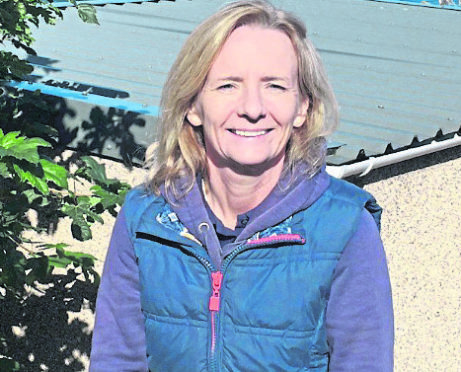 Highland Council's new chief executive is East Lothian-born Donna Manson, currently children's services director in the Borders.
Mrs Manson, 51, grew up in Musselburgh where she attended the local grammar school. She went on to Moray House, Edinburgh, attaining a Bachelor of Education.
Mrs Manson spent her early career years teaching in areas of deprivation, working on reducing inequalities for families.
She went on to become head of service in Fife Council before taking up her current post as director for Children and Young People with the Scottish Borders Council, where she has served for the past three and a half years.
Mrs Manson was appointed by a senior members' appointment panel on Friday and will take up her role following the retirement of current chief executive Steve Barron.
She said: "I am delighted to have the opportunity to serve the public in the Highlands and one of my main priorities is to focus on retaining the talent of our people in their local communities by creating local learning and training opportunities linked to jobs, housing and high quality council services.
"I am ambitious that the council is a strong and visible presence in local areas and viewed to be playing a positive and productive role, working with local businesses, partners and the public for the benefit of both local people and visitors to the Highlands.
"I am confident that the council can thrive and overcome the challenging budget times and I look forward to being out in communities with staff, listening to people within their local area and working together on matters that are important to them."
Mrs Manson's husband of twenty years, Drew, is from Thurso. They have a grown-up son, Andrew.
The family have always been frequent visitors to Inverness and Thurso, enjoying sailing and hill-walking.
Mrs Manson says she is "fiercely proud" of her family's Highland identity, recognising the importance of culture, heritage and tradition in communities. She is delighted to be "bringing the family home to their roots" and having the opportunity to be working and living in the Highlands.
She said: "It is a real honour and privilege to have the opportunity to serve the Highlands with the staff team of Highland Council. This really is a once in a lifetime job in the most amazing place that is the Highlands and so much part of my family."
Council leader Margaret Davidson said: "I am very pleased and excited to welcome Donna Manson to her new role. Donna will be an excellent Chief Executive – she has great energy and experience that will serve Highland very well.   I know she will work well with our staff and I personally am looking forward to working with her."