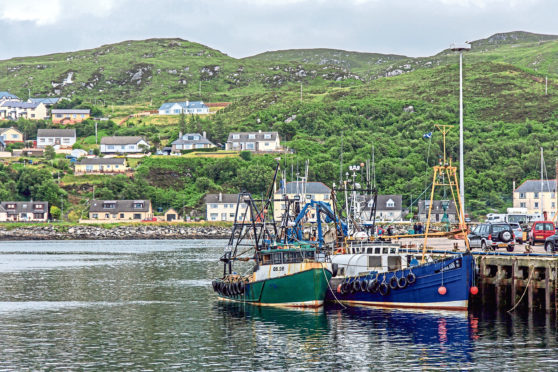 Car parking charges should be introduced in Mallaig to boost revenue and ensure easier parking for residents, a council report shown to the Press and Journal recommends.
A scheme in Fort William is already bringing in much needed funds but overall targets set by officials are not being met.
In August, councillors called for a review to ensure the burden of car parking costs and the income benefits, are spread throughout the Lochaber area.
Now the fresh report recommends additional car parking charges for visitors and residents be introduced, initially in Mallaig, though other communities may follow.
A minute from the August meeting reveals: "Councillors discussed the possibility of introducing parking charges in Mallaig, for a one year trial period.
"This would go some way to addressing a projected shortfall in car parking revenue with the proposal of introducing a Lochaber £60 season ticket.
"Parking restrictions in Mallaig would also assist with traffic management issues, photographs having been seen by councillors of issues which had arisen during the summer.
"Considerable informal consultation had taken place over the summer and, while not unanimous, there had been significant support for the proposal."
There are more than 300 car parking spaces in Mallaig and the council now proposes "introducing charges to approximately 120 of these, located in the centre of the village".
The report notes: "The impact would affect visitors more than local residents and would go some way to meet the aspirations of the community in addressing their parking problem."
Another change is that some spaces in the East Bay car park may be reserved for residents from the Small Isles and Knoydart, with the remainder of the car park left free from charges.
The council is also proposing charges for other problem parking areas such as Glen Nevis and, in particular, on the roadside near the Glencoe Ski Centre.
It has been emphasised that a formal consultation process will be needed before any changes are introduced.