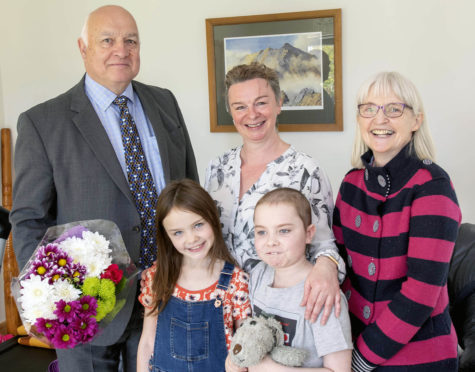 A family in Grantown-on-Spey got the keys to their new home.
Lorna Cottam and her two children Tavish, 9, and Della, 7, left her upper floor flat in the town after her son Tavish was diagnosed with Acute Lymphocytic Leukaemia in 2017 and moved into the council's new housing development in Beachen Court.
The housing development is made up of four two bedroom flats,  with the ground floor flats suitable for people with disabilities. Four two bedroom houses have also been developed on the site alongside two three bedroom properties.
Each property features electric heating coupled with photo-voltaic panels which generate electricity to keep the tenants' fuel costs low, as well as its own car parking space near the front door.
Construction works commenced on the site in July last year by RS McLeod Ltd in collaboration with the Highland Council.
Earlier this week, local councillors Bill Loban and Muriel Cockburn paid the family of three a visit at their new home to ensure they were settling in.
Convener of the Council Councillor Bill Lobban said: "The Council is committed to working with the Scottish Government, Housing Associations and the private sector to provide people with well-built, energy efficient homes and I am pleased to say that more houses are scheduled to be completed across the Strath in the coming months and years.
"I am impressed with the design and high quality of the new homes and having them so energy efficient will really help keep heating costs down. A bonus is the stunning views of the Cairngorm Mountains people will be able to enjoy.
"We hope Lorna, Tavish, Dellla and all the other tenants moving into Beachen Court enjoy many happy years in their new homes."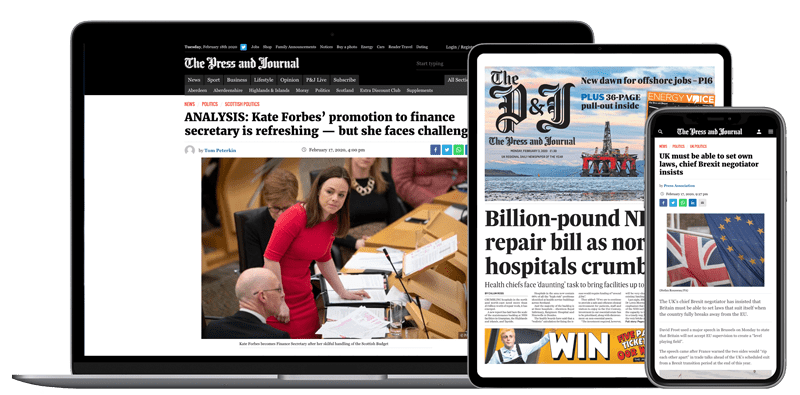 Help support quality local journalism … become a digital subscriber to The Press and Journal
For as little as £5.99 a month you can access all of our content, including Premium articles.
Subscribe