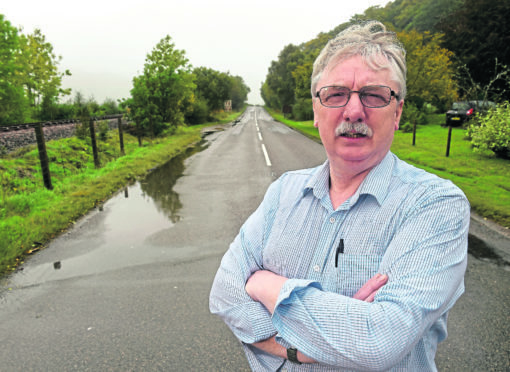 Concerns have been raised by locals living near to the Stromeferry bypass works as school children were pulled from school early this week in order to reach their homes at a reasonable hour.
Works are currently being undertaken on the A890 road between Attadale and Kyle of Lochalsh with locals now calling for the Highland Council to enter negotiations with rail line operator Network Rail to extend the time periods in which motorists are allowed access through the site via the road to rail diversion.
Robert MacInnes, a proactive voice for the local community in campaigning for more clarity and information, said: "I would like to see Network Rail and the Highland Council sit down and work out a solution where we terminate trains at Strathcarron and a replacement bus service is put on to transport people to Kyle, and that is what we have been calling for from politicians and councillors.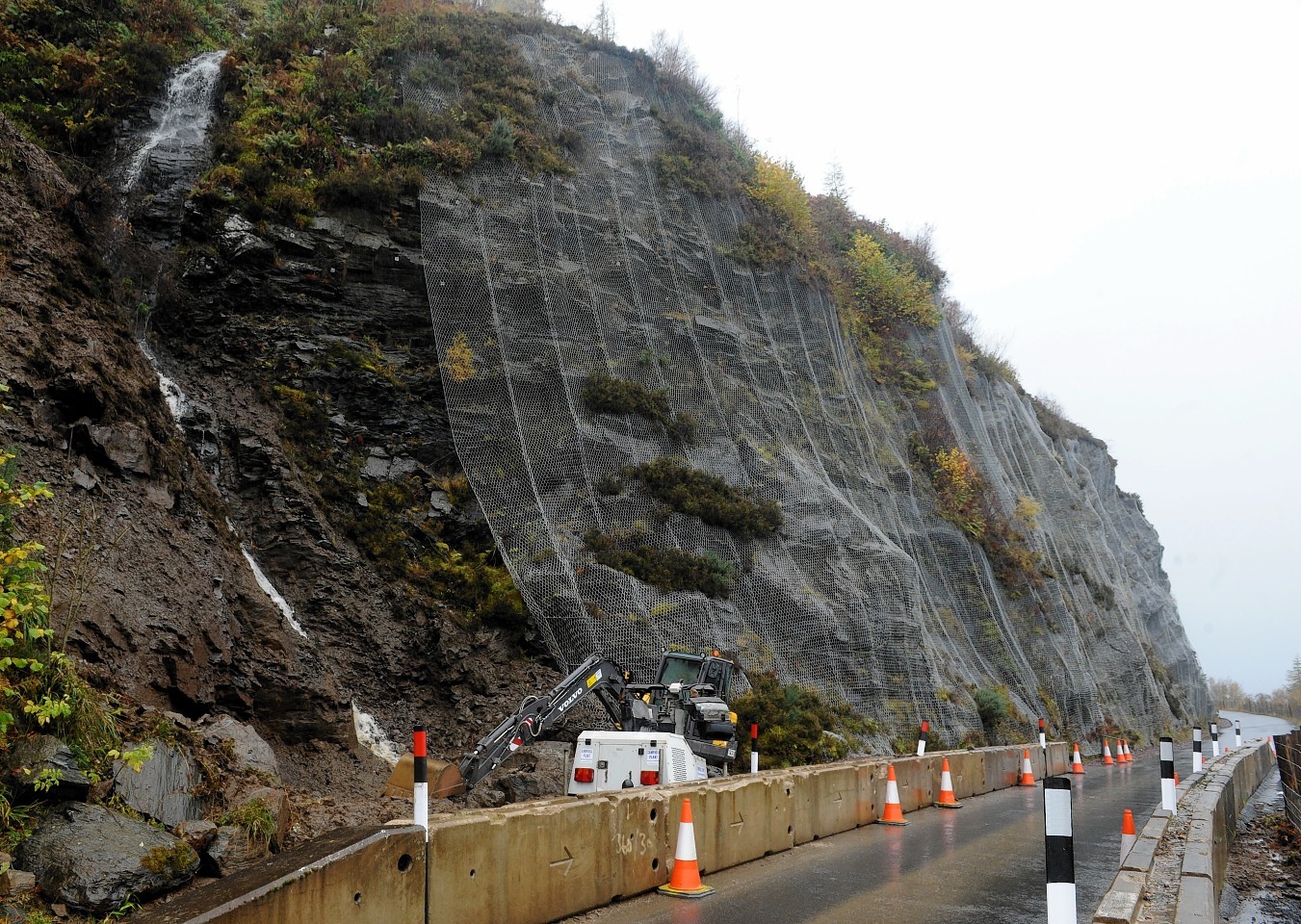 "The morning and evening trains could run as normal, we can deal with that disruption. However, it is scheduled day time trains that are causing the problem."
A Highland Council spokeswoman said: "We need to work with Network Rail as they have to give permission for vehicles to use the track and they have strict regulations for safety reasons.
"Opening times are dependent of the rail service running to time – we advise people to allow extra time for their journeys and be aware of the publicised changes to the timetable that highlight the dates special trains will be running."
A spokesman for Network Rail said: "We are working closely with the council to help to facilitate access across the railway, but this can only be done safely when there are no train services within the signalling section on the line.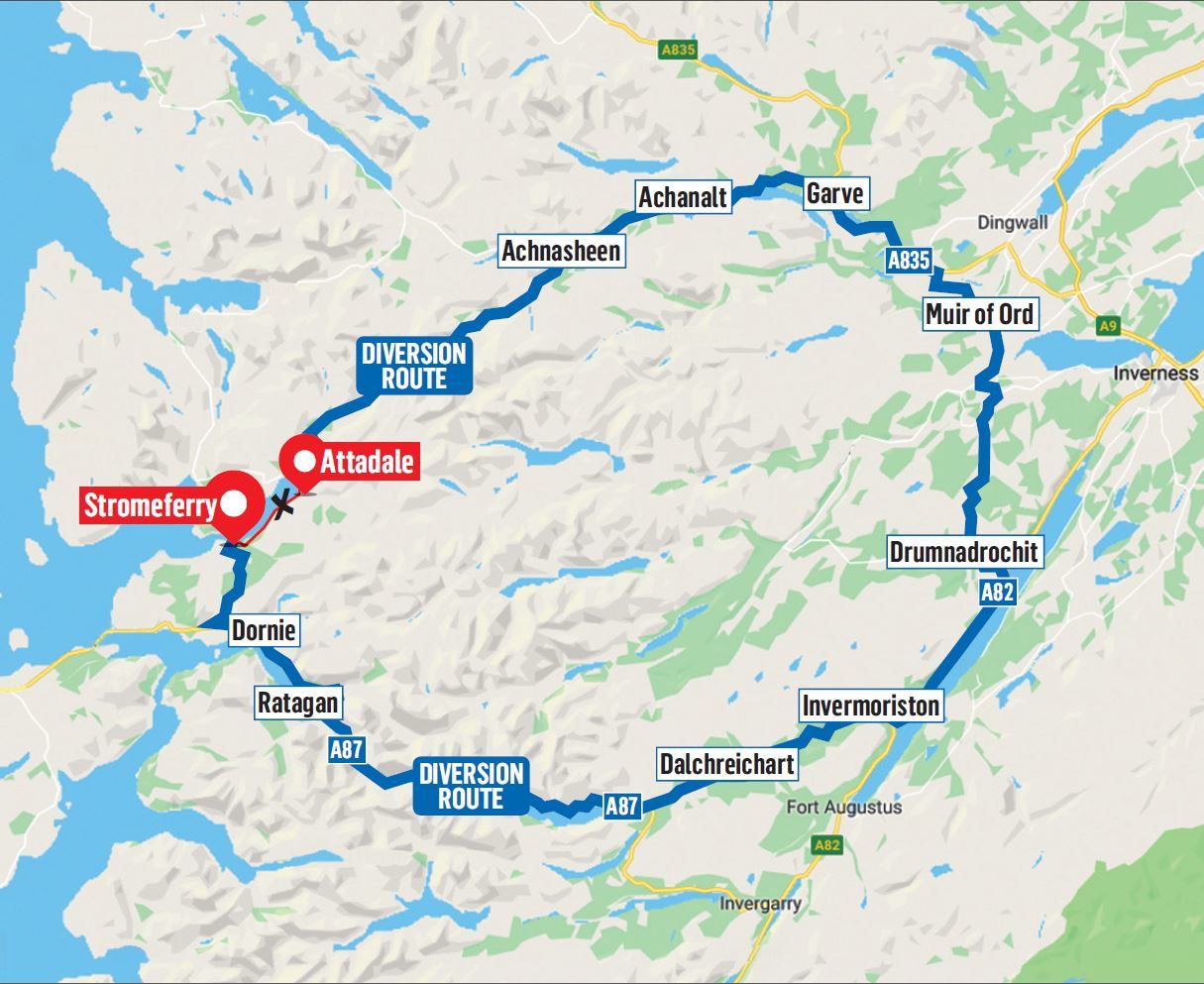 "Network Rail alone cannot decide to close the railway to rail traffic and any changes to the current arrangements would have to be supported by the train operating companies who use the line and by local and central government."
The disruption has attracted the attention of local leaders with Ian Blackford MP echoing Mr MacInnes' calls for the suspension of rail services on the route.
Mr Blackford said: "Sadly the arrangements are not working. There have been delays of up to four hours and crucially school children are being late for school and having to leave early. It is a situation that is not tenable.
"On the basis of the experiences over the last two weeks there need to be changes. I have asked the Scottish Government to ask the rail authorities to agree to a suspension of rail services whilst the current work programme is under way and a replacement bus service be put in place."
The area is notorious for landslides and rockfalls.
---
>> Keep up to date with the latest news with The P&J newsletter
---
Motorists opting to travel via the A890 face long delays or a lengthy diversion of 130-miles.
A community drop-in session took place yesterday as representatives of Highland Council and TRAC, the main contractor on the project, attempted to address their concerns.
Mr MacInnes added: "The council need to start listening to the community. They need to start listening to myself and the hundreds of other commuters for who this is vital road in the west coast."
Earlier this week, delays of up to four hours were experienced as the passing of the Royal Scotsman train resulted in the road opening between 2.25pm and 3.20pm being cancelled, with Mr MacInnes claiming the local bus company who transport children to and from Plockton High School were not alerted to this disruption.
Mr MacInnes added: "Nobody told the bus company that these special closures were happening every Tuesday. The bus company actually contacted me for clarification.
"That is where we came up with Plan B which was to send kids home on the 2pm train to Strathcarron and the buses on that side of the closure would take kids on to Kishorn. However, kids had to pay the train fare themselves and some didn't have money with them for this, but thankfully all the kids got home.
"It begs the question though over what happens next Tuesday? There is a lack of understanding and complete a lack of concern from Highland Council."
What the locals have to say
John McGale, who owns the Carron Restaurant alongside his wife Clare, said: "What we have been doing is asking people when they come in where they are going and we either win with people staying or we lose by advising them that they are better to carry on with the road closures up ahead.
"The key to it is planning ahead. I have been printing off timetables and giving these to people and explaining the closures to them.
"We are just trying to relay as much information as we can.
"Last week was very good. How it carries on, it's difficult to say. It depends really on how much the tourist season continues.
"I would say last week was certainly up around 10% on this time last year, but we have been having a good year anyway.
"It could have been completely devastating or like this and since it turned out this way we are not too concerned and are dealing with it the best way we can.
"We had to turn away a table of seven last night as we advised them of the road closure, which, although we lost the custom, they have gone away with a far more positive outlook on Scotland and that is part of putting Scottish hospitality first.
"We have taken them from the negative of being stuck to the positive of being able to help.
"Once you explain the history and the use of the railway, people understand.
"At first I couldn't get my head around the timetable. We look as the day progresses from around 11.30am to 12 where we alert our customers that it is better for them to go at this time rather than stay. After 12 we will fill up and get hammered for a couple of hours but people have been good to each other and are even offering seats for others.
"At the moment it is not affecting us in a negative way as long as you are looking after the customer."
Michael Harris, owner of the Strathcarron Hotel, said: "They sent a load of stuff out, when it's going to be closed and when it isn't – but we had two people in last night who sat in the queue for four hours.
"Coaches have just been turned around as the sign doesn't say anything about weight limits. One of the coaches stopped off after turning back. Aside from that, it has been dead.
"To be quite honest I didn't realise so many people did stop off that were passing through.
"It could have been a lot better organised. There has been no communication and nobody knows what is happening. Even the signs, really they should be starting at Garve, but it isn't until you turn in here from just up the road and if you are a foreign driver you wouldn't know anyway.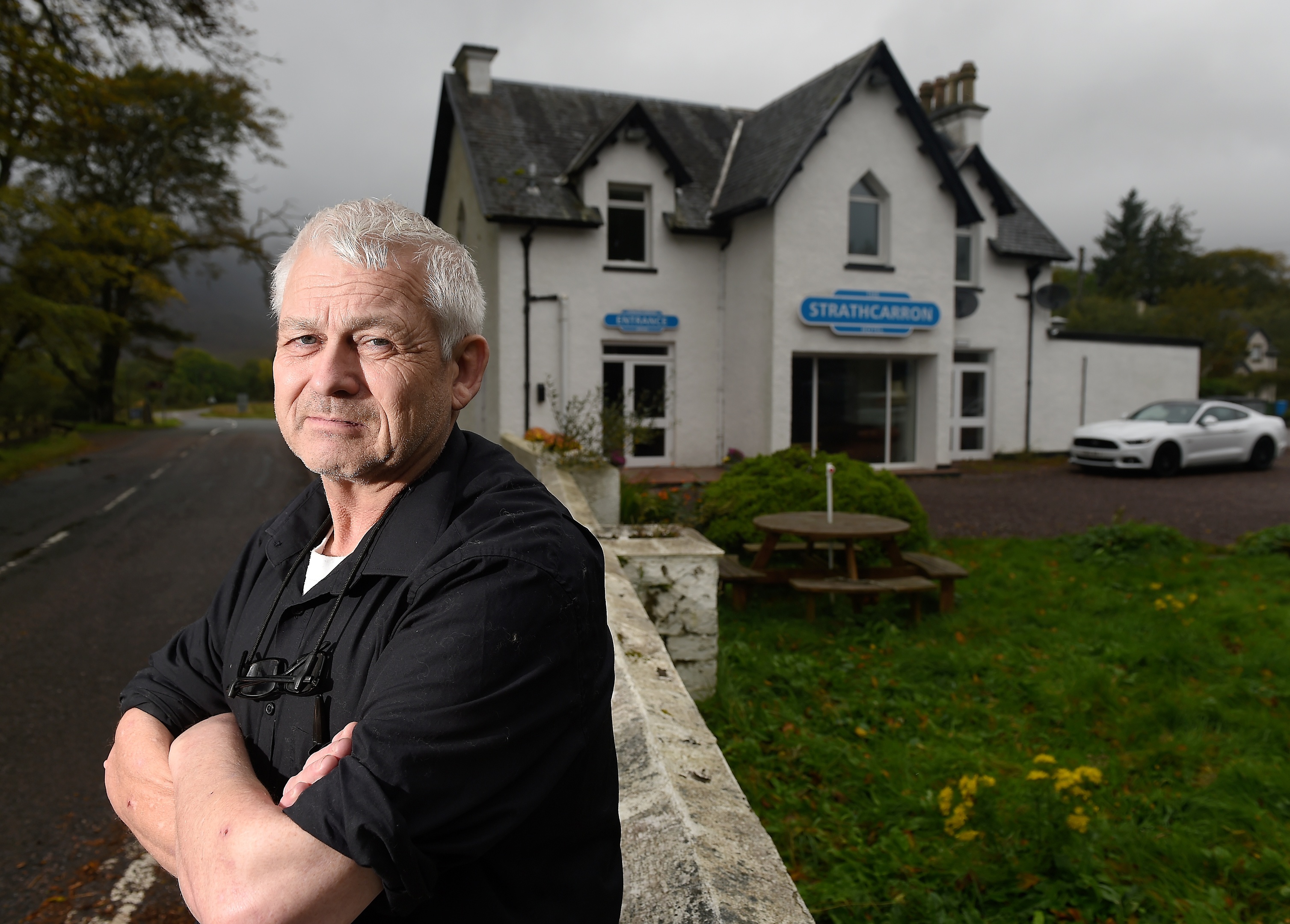 "By the time you have turned left you have already passed the sign. And even still it is wrong. It says from Attadale to Plockton but it is really all the way to Kyle.
"I was hoping to go to my bank today which is in Kyle but if I am to shut up shop for one or two hours and they decide to shut the road while I am away what am I to do. I would be stuck.
"The silly part about it all is one of the blokes working along there who has been staying here all week told me if a train goes past they can't let anyone over the line until that train is in Kyle which is a whole 40 minutes away, which is so stupid.
"The whole thing could have been better planned, with more signs and better publicised."