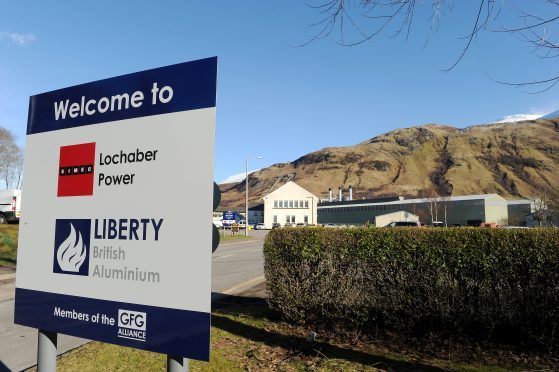 A new alloy wheel production plant in Fort William could help secure the UK's car manufacturing industry after Brexit, it has been claimed.
Charlotte Wright, chief executive of Highlands and Islands Enterprise, suggested the Liberty project would play a key role for the sector.
And the firm last night confirmed that the prospect of the factory – which is expected to meet a quarter of all UK demand for car wheels when it is up and running – was already proving "very popular" with manufacturers.
---
>> Keep up to date with the latest news with The P&J newsletter
---
The remarks follow a recent warning from the Society of Motor Manufacturers and Traders  that its members were "increasingly concerned" about the prospect of a no-deal Brexit.
Fears have been raised that the industry could be hit by tariffs of up to 10% in UK-EU trade in cars and parts, and be hampered by greater bureaucracy.
About 1.7 million cars and 300,000 commercial vehicles are made in Britain each year, but there is currently no volume production of alloy wheels, meaning almost all the demand must be met by imports.
But that will change with the opening of the Fort William plant, which will aim to produce up to two million wheels a year.
Ms Wright told MSPs: "Investment has been made in what is now the UK's only aluminium smelter (in Fort William), and Liberty is an obvious example in which such development can be not only sustained but taken into an added-value manufacturing process.
"That could help the UK's car manufacturing sector, potentially post-Brexit, by securitising the supply chain and developing a part of the supply chain that currently does not exist in the UK."
Liberty unveiled its plans for the car wheel plant after it bought Fort William's Alcan aluminium smelter from Rio Tinto in 2016.
Almost 700 local jobs would be created – 400 at the alloy wheels factory and another 279 through the supply chain.
A Liberty spokesman said: "Even before the Brexit referendum there was a trend among UK car manufacturers to source more of their content in the UK. This provides them with security of supply and multiple cost efficiencies.
"For that reason our planned investment in a wheels factory at Fort William is proving very popular with the big motor firms."
However, Ms Wright also said in evidence to Holyrood's economy committee that HIE was working to ensure that the project does not have a negative impact on other local firms.
"Our current role is facilitating everything that needs to happen to make the Liberty development work. I live in Fort William, so I am very close to that," she said.
"There are challenges in getting the skills and the people, and in providing housing.
"The real challenge for delivering the Liberty project is around attracting the skills base to Fort William without having a detrimental impact on other key businesses in the area that already face some skills challenges."
Last night, Liberty said: "We're very conscious of the challenge of building a skilled workforce at Fort William to support our future investment and to do so in a way that strengthens and to the local economy.
"This would be a mixture of providing good jobs and housing to attract new people to the area and working with education providers to provide opportunities for local young people entering the labour market.
"Our aim is to add value to the local economy and we're working closely with a range of partners to achieve this."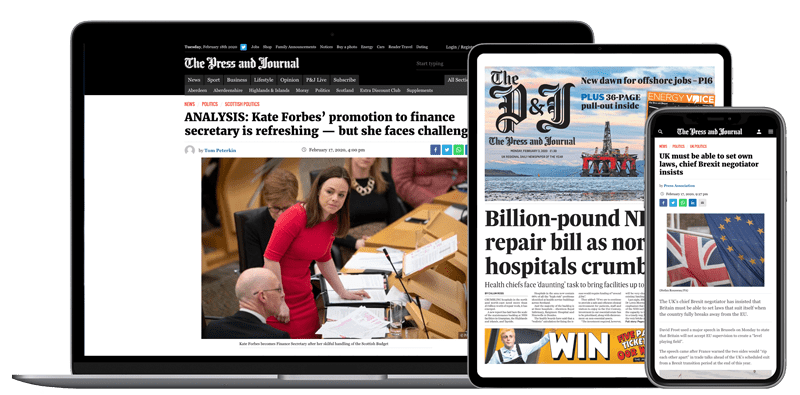 Help support quality local journalism … become a digital subscriber to The Press and Journal
For as little as £5.99 a month you can access all of our content, including Premium articles.
Subscribe