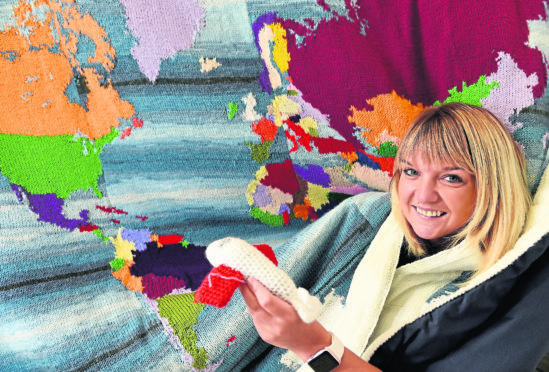 A popular knitting festival in Inverness is putting the city on the map with a creative piece of artwork unveiled at Inverness Airport.
More than 2,000 visitors from more than 19 countries are expected to touch down in the city later this month for the third Loch Ness Knit Fest, from Friday October 19.
In support of the festival, a hand-knitted world map has been unveiled.
The map was created by Bramley Knitters from Hampshire who have supported the event since it began in 2016. The group have previously created some head-turning pieces including a giant knitted Loch Ness Monster and 3D knitted Inverness Castle that's currently on display in the Victorian Market.
Cecilia Grigor, Director at Loch Ness Knit Fest said the nature of the works was to engage the minds of visitors to the Highlands.
She said: "We're completely overwhelmed by the reaction we've had from people abroad who are tuning in to our pre-festival news in 2018. The number of international visitors coming to the area for Loch Ness Knit Fest is increasing year on year and to give you an idea of the breadth of nationalities taking part, there'll be over 19 countries represented ranging from New Zealand to Alaska, Iceland, Scandinavia and the USA to name a few.
"We felt that the knitted world map would be a wonderful way to show the international element of the event. It's designed and positioned in the airport to engage minds and spark intrigue.
"We'd seen first-hand how people can connect through their mutual love of craft and we're so fortunate to have such a rich textile heritage here in the Highlands to share with visitors from near and far. Forget the language barriers and cultural differences, with yarn and needles, people are completely united on the knitting front."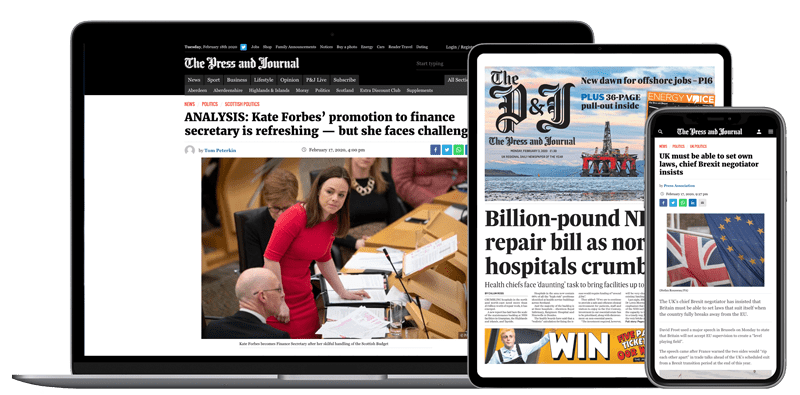 Help support quality local journalism … become a digital subscriber to The Press and Journal
For as little as £5.99 a month you can access all of our content, including Premium articles.
Subscribe