Two Swedes are the first to be jointly awarded the coveted Golden Spurtle in the 25 year history of The World Porridge Making Championships.
Calle Myrsell and Per Carlsson were joint victors in Carrbridge yesterday.
The coveted title is awarded to the contestant deemed to have made the best traditional porridge using just three ingredients – oatmeal, water and salt, but this year, for the first time ever the judges were unable to pick one bowl of porridge over the other.
Per, who won the speciality award last year and Calle, a first time entrant, both travelled to Scotland to take part in the competition and believe the secret to their joint success is their Swedish oats. They both use organic oats which have been produced by Saltå Kvarn in Sweden since 1964.
---
>> Keep up to date with the latest news with The P&J newsletter
---
Per Carlsson, who also hosts the Swedish Porridge Making Championships in Steninge, said: "After I won the speciality porridge category last year I have thought about winning the Golden Spurtle every day, so I am absolutely delighted. Great porridge needs three key things; love, patience and great ingredients."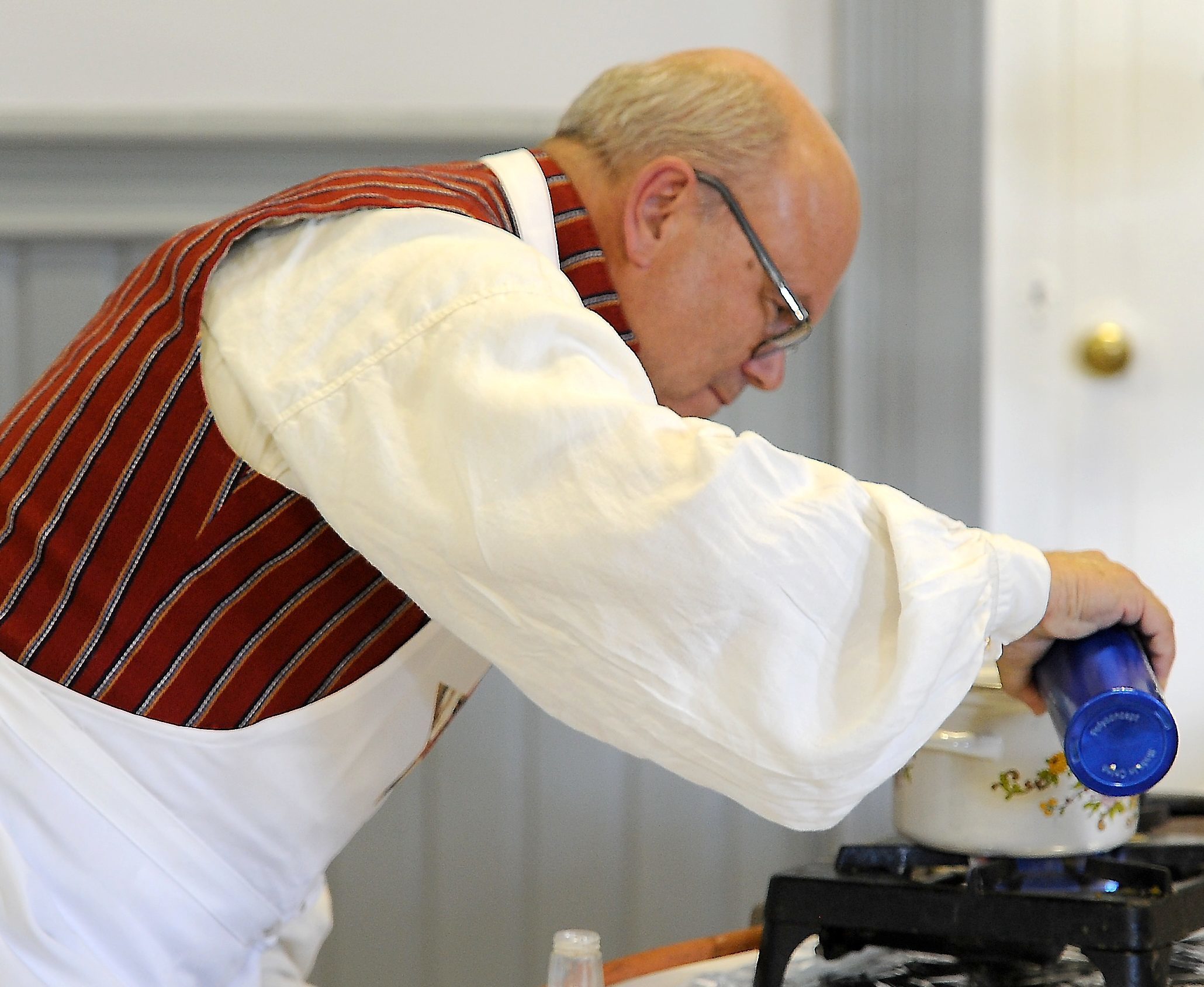 Novice Calle, who was also visiting Scotland for the first time, said: "Everyone here at the competition has been so friendly and welcoming. I am totally surprised to win on my first time. For the perfect porridge I like to cook for a long time, nearly 25 minutes and only adding the salt in at the end. I like a smooth consistency so it doesn't stick to the spoon or spurtle."
As well as the traditional porridge competition, there is also a speciality category for oatmeal combined with any other ingredients, leading to a wide variety of sweet and savoury entries. This year's winner in this category was announced as Chris Young from Perthshire.
He won with his sensational oat inspired tapas featuring eight individual elements all prepared in the allotted half hour which included mussels stuffed with skirlie, Mexican green rice (made with pinhead oats) and steak with an oat gremolata.
Other entries for speciality porridge this year included a porridge ice cream; Six Spice Chocolate Chili Porridge; Oat and Brandy Pancake topped with Creamy Mushroom & Spinach; Savoury Porridge Muffins; Spiced Bramble Porridge; Corn and Blueberry Salad with Feta and oats and an Oat and Barley Broth with Honey Soy Salmon.
The winner of the first ever junior heat was 26-year-old, Lynn Munro from Sutherland who prepared the traditional porridge as well as her speciality entry "Forage for your porridge".