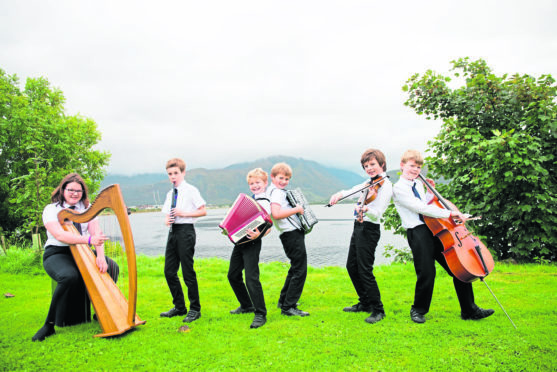 Royal National Mod-goers have one last hurdle today before making it to the event in Dunoon – the closure of the main route in.
But the precarious state of the Rest and Be Thankful won't stopping them.
But as the Gaeltacht take to the road for the opening ceremony tonight plans are already being put into motion to make it alright on the night.
Nicola Pearson, a chorister, soloist and quartet singer, from Oban – but travelling from the Western Isles – says she has her plans sorted.
She said: "Instead of driving and taking the ferry from Lewis, I am planning to fly into Glasgow, take a ferry to Gourock and travel to the Mod by ferry."
However, Taynuilt Gaelic Choir member Jane Basford, the wife of a sea mariner, says she is not so sure people will want to get to town by boat.
She said: "Hoping for calm seas for anyone coming to Mod 18 from Gourock on "the bathtubs".
"It doesn't take much of a sea to make for a white knuckle ride and they are cancelled frequently. With any luck the old military road will open to ease the situation."
Moira Young, a founder member of choir Atomic Piseag, said: "Western Ferries are doing an amazing job while the rest is closed.
"The queue last night was from Port Glasgow to the ferry."
Raymond Bremner, a choir conductor and Gaelic tutor from Caithness, said: "Yup, we're all talking about making alternative route plans. It is nice to have a last minute challenge.
"We're a bit more fortunate as coming from the north our alternative routes are not that much longer.
"And what's an extra 15-20 minutes for us on top of a near seven-hour journey anyway.
"Can't wait to get to Dunoon, it is always great to be back in Argyll and Bute."
Royal National Mod chief executive, John Morrison said: "With the Rest and Be Thankful closed to traffic following the recent landslide, we are rooting for all affected competitors to find suitable and safe passage via an alternative route.
"A diversion is currently in place so we remain positive our determined Gaels will make it to Dunoon in time for The Mod festivities."
Alistair McLundie, of Western Ferries, said: "Our staff have been pulling out all the stops to make sure people get to where they want to go, with the closure of the Rest and Be Thankful and the Old Military Road not open yet.
"With a wind of 54 knots expected we might have a wee break in our service, but rest assured we will be back up and running in no time to get people to the Royal National Mod."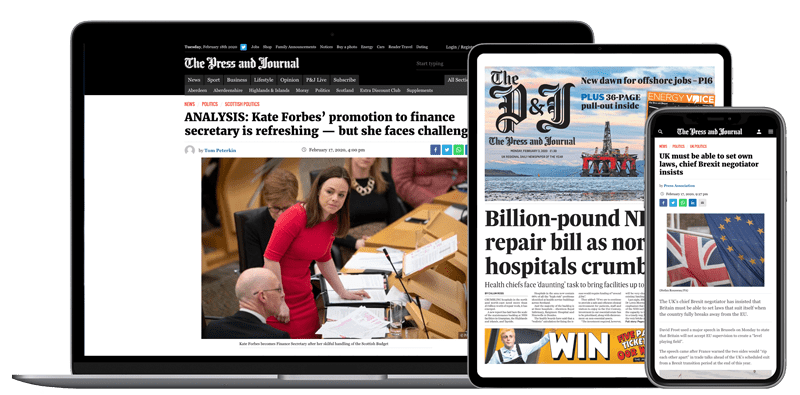 Help support quality local journalism … become a digital subscriber to The Press and Journal
For as little as £5.99 a month you can access all of our content, including Premium articles.
Subscribe