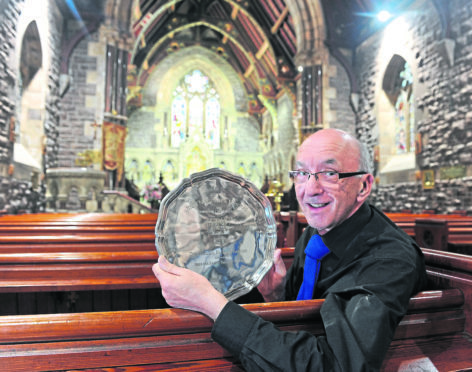 It was a time of gathering and remembering during the opening ceremony of Scotland's biggest Gaelic cultural festival.
Returning to Dunoon for only the eighth time in its 127-year history, Am Mòd Nàiseanta Rìoghail, The Royal National Mòd opened last night with an announcement honouring its former president.
In his presidential speech, Allan Campbell remarked upon the passing of the late John Macleod, who was president of An Comunn Gàidhealach for ten years, reiterating the appreciation for everything that John did as president, and for Gaelic in general.
Mr Campbell revealed that An Comunn Gàidhealach, organisers of The Mòd, will establish an annual lecture in John's memory.
The first annual John Macleod Memorial Lecture will take place in January 2019 at the University of Edinburgh, where John studied Law.
The lectures will be hosted by the Department of Celtic and Scottish Studies and, in a nod to his enthusiasm and encouragement of young people in the Gaelic community, the lectures will always be delivered by speakers under 30.
Mr Campbell told the P&J he was pleased that something as "fitting and lasting" as the annual lecture could be given in the former president's name.
He said: "John encouraged people to take part in Gaelic his whole life, and was keen to see everyone involved. This lecture delivered by someone under 30 continues to keep the language alive."
The eight-day festival kicked off with a special celebration honouring Scotland's Year of Young People, with an official opening by Argyll and Bute Councillor Robin Currie at a ceremony in the Queens Hall.
---
>> Keep up to date with the latest news with The P&J newsletter
---
Co-hosted by young Gaelic student Padruig Morrison, 22, the ceremony heard from An Comunn Gàidhealach's president, Allan Campbell, before traditional groups SIAN and Beinn Lee took to the stage for an evening of lively music.
The groups were invited to perform at the ceremony as part of the Year of Young People celebrations, with all members in their twenties.
The news is fitting for this year's Mòd, which celebrates Scotland's Year of Young People with a special programme of fringe events, and an opening ceremony showcasing the Gaelic community's young talent.
In his speech, Mr Campbell reminded the Gaeltacht of the importance of keeping Gaelic cultural heritage alive, highlighting the important contribution that the National Mòd makes to Scotland.
Mr Campbell said it was Mòd that supported various government aspirations, including the National Plan for Gaelic, to tourism and jobs, to  BBC music archives, and the significant economic benefit to host areas each year.
He concluded: "The future of Gaelic is dependent on the confidence and opportunities which we provide for the young people who will succeed us."
Attending the ceremony, Michael Russell MP, Argyll and Bute MSP said he supported the Mod, and welcomed people to Dunoon.
He said: "It is another exciting Mòd in Dunoon. I was on the organising committee in Dunoon 1994, it was a great experience . We are in such a different place with Gaelic than we were all those years ago.
"Gaelic is alive and thriving.
"I am delighted the Mòd  is here, I am delighted to represent the government at the opening ceremony, and it is great to share the stage with such talented young people."
---
The prestigious Gaelic Ambassador of the Year award was presented to 22-year-old Eilidh Cormack, of Portree.
The award, presented by Michael Russell MSP, celebrated how much Eilidh has accomplished within the Gaelic community at such a young age, and the bright future ahead of her.
Eilidh, who won the women's Gold Medal on her first competition attempt aged just 18 in 2014, is a singer in musical group SIAN, and performed in this year's opening ceremony.
Eilidh said she was delighted to have been nominated for the prize, a first time someone so young has been recognised.
"I can not quite believe that I have been presented with this award. I am delighted."
She said as ambassador she will continue to do the work she has been doing in using and making opportunities for people to have Gaelic culture in everyday life.
She said: "I am working on a project at Glasgow University where I am sourcing and recording Gaelic songs and music that may not have been heard for many years.
"I will also be continuing to write and record Gaelic music over the coming year, and for many years to come."
John Morrison, Chief Executive of An Comunn Gàidhealach, said: "This year, we are celebrating young people in our community, and we aimed to reflect this with our opening ceremony performers and co-host, as well as the deserving Gaelic Ambassador of the Year award recipient.
"Eilidh Cormack is an exceptional talent.
"We are certain she has a bright future, and that her role as Gaelic Ambassador of the Year will inspire others to follow in Eilidh's footsteps."
The Mòd will see over 200 competitions and events in highland dancing, sport, literature, drama, Gaelic music and song, with Gaelic speakers of all levels competing.
As well as the competitions, this year's fringe showcases the best of Gaelic arts and sport with events for all ages, from ceilidhs, to drama and several stunning musical performances.
The Year of Young People celebrations will also see the introduction of a mòd shinty tournament, where teams from local primary schools battle it out, celebrating 125 years of the Camanachd Association.
The Fiddler's Rally, which takes place each year, is set to welcome a very special choral group who have travelled all the way from Buenos Aires. Ceòlraidh (Coisir Gàidhlig Ceòlraidh), led by Guillermo MacKinlay, is the only known Gaelic choir in South America, and it is the first Mòd they have ever attended.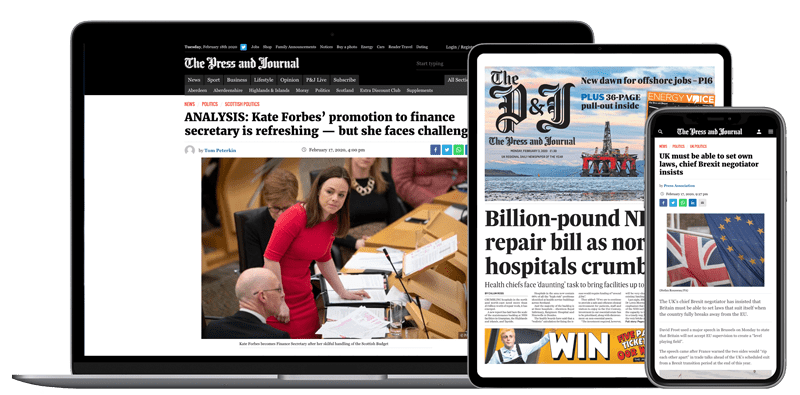 Help support quality local journalism … become a digital subscriber to The Press and Journal
For as little as £5.99 a month you can access all of our content, including Premium articles.
Subscribe