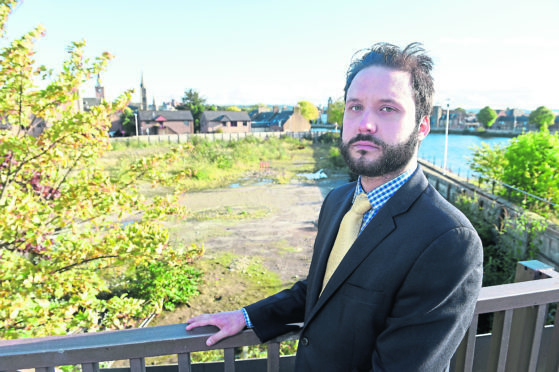 The number of homeless people seeking council housing in the Highlands has risen to an "alarming" 690 – at a time the authority is facing a multi-million-pound "crisis" over rent arrears because of Universal Credit.
The shock homeless figure equates to almost 10% of all tenancy applications made to Highland Council during the year to March – with the total number of people looking for accommodation up for the third year, now standing at 7,890, compared to 7,721 the year before.
In a report presented to the Highland Council's care, learning and housing committee, members were told 2,526 offers of housing were made last year, with 1,749 applicants housed.
Councillor Richard Laird said: "We know there is a significant proportion of people out there seeking a home who do not apply for housing as they see it as ultimately a futile activity.
Increasing rent arrears and rising homelessness causing concerns across the north of Scotland
"There are 714 folk at the moment on the housing register for a one bedroom property in Milton of Culcabock – despite the fact the council does not have a single one bed home in that area.
---
>> Keep up to date with the latest news with The P&J newsletter
---
"We have also got near 1,000 folk waiting for a one-bed in West Inshes and there are only 16 of them on the housing stock.
"Much of the frustration we have is folk waiting for a long period of time, looking for a home which we know doesn't exist."
Meanwhile, rent arrears have also risen astronomically – with the controversial Universal Credit being blamed for much of increase.
During the second quarter of 2018/19, arrears stood at £2.275million, up almost £700,000 from the £1.59m arrears from two years ago.
Councillor Ron McWilliam said: "Homelessness in Inverness, in particular, has reached alarming levels and the council administration needs to respond by expediting the housebuilding programme.
"The faster they get them built the sooner we will see homeless figures decline, and the more pressure will be relieved from the council budget.
"The pressure Universal Credit has created is completely unacceptable. Highland Council is overstretched already and it now emerges that the cost to the council of this benefit reform has been a staggering £2.5million."
Regarding rent, David Goldie, head of housing and building maintenance, said: "As previously reported we are seeing a gradual increase in rent arrears.
"The average rent arrears for Universal Credit households is currently £688, which continues to be around five times higher than the average rent arrears of a household on full Housing Benefit where the average arrears is £135.
"The number of cases impacted by Universal Credit has continued to increase as the full service has been rolled out across Highland.
"The wider issues involved for the council are considered through the Poverty and Inequality Working Group which is lobbying for immediate changes to the payment mechanism along with a number of wider Universal Credit and welfare reform issues."