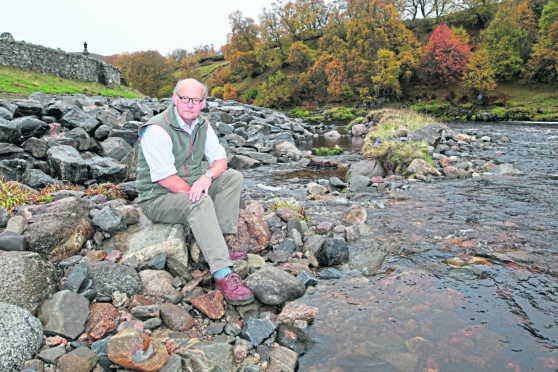 Work to make a river bank safe to protect an eighth century church and its adjoining graveyard has been completed.
Dalarossie Church and graveyard has been under threat from River Findhorn's eroding bank for years, and a schedule for remedial works was agreed earlier this year.
The £60,000 project was partly funded by the Strathdearn Community Charitable Trust (SCCT), with the remaining half provided by Highland Council.
Vivian Roden, chairwoman of Strathdearn Community Council, said: "A few years ago during a storm there was significant flooding that changed the flow of the river and created a small island. Water came within 10 feet of the church wall which was very worrying for the community.
"We were worried the wall could be breached and the baskets that were put in place in the 1970s had had their day and were no longer effective.
"We are very pleased and relieved work is complete as this is the main burial ground for the Tomatin area."
Engineers had to ensure all work was complete before the beginning of the salmon spawning season in the River Findhorn, typically at the end of October each year.
Edward Usborne, of the SCCT, said he was pleased the group had been able to provide £30,000 of funding for such an important project.
The trust considers applications from across the Strathdearn community, and has distributed just short of £550,000 for the benefit of local projects, generated from its wind farm at Farr.
Mr Usborne said: "We were aware some time ago and it was something we thought had to be dealt with so we approached the council and agreed to split the costs 50/50.
"In the last 10 years, we have disbursed £594,000 within Strathdearn.
"As a community, we are now happy in the longer term that the churchyard is considerably more safer than it was before the work was done."
---
>> Keep up to date with the latest news with The P&J newsletter
---
Councillor Ken Gowans of the Inverness South ward said: "As a local councillor, anything that concerns the community is a concern to me, and certainly the integrity of a graveyard being undermined by a river is one of these concerns.
"I am very reassured we have managed to complete the project before the salmon spawning season and I am relieved we have managed to get this done with the support of the community.
"This is a really great example of how communities, local councillors and the Highland Council can work together towards the benefit of everyone in the local area."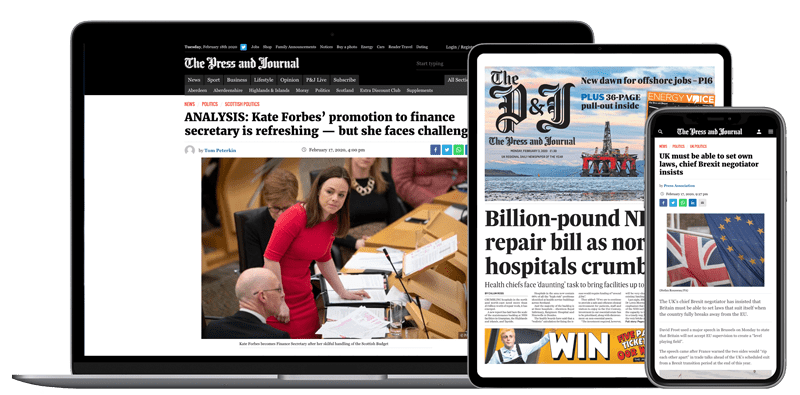 Help support quality local journalism … become a digital subscriber to The Press and Journal
For as little as £5.99 a month you can access all of our content, including Premium articles.
Subscribe