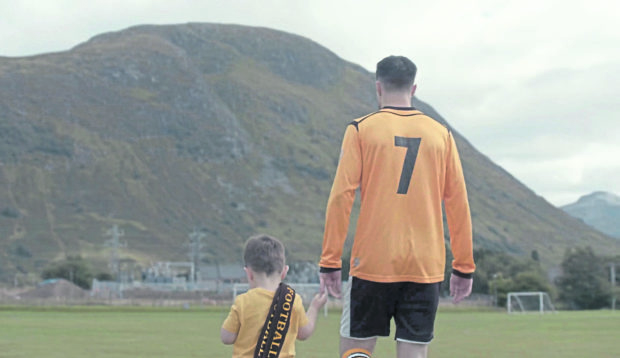 They might not have won a game since the 2016/17 season, but that hasn't stopped a Highland league team start an ambitious fundraiser for cash.
A bid to raise £10,000 for Fort William Football Club's Claggan Park has already seen a number of bids from supporters from all over the world, and an endorsement from a well-known ground hopper.
On fundraising website Crowdfunding, a message thanked supporters, it continued: "Our top and most pressing concern at the moment is our priority is our pitch and we have set a target of £10,000 to aim to provide the vital equipment and maintenance to avoid Claggan Park becoming flooded during the harsh Fort William climate leading to fixture pile-ups and training cancellations.
"A solid playing and training area is vital to the whole club from 1st team to youths and will provide the foundations for which we can build."
Striker Scott Hunter, who also works in architecture, said: "The money we are raising is mostly for the pitch, we need to buy the tractor we have been using to maintain the field in the wet weather."
Mr Hunter continued: "It has been up and down this season. We started the season with five players and no manager, and we managed to scrape a team together for our first match. We have now built that up to 20 players.
"This year we have a brand new committee, and we are trying to look forward. While we are not winning games, we are keeping the game alive in the rural Highlands and that is something we want to do. If the club moves down, then we feel it is the end to the club.
"The current committee just won't let that happen."
Supporting the bid for cash is ground hopper and sport author Mark Jones, he said: "Fort William FC's views are unique and possibly only bettered by some of the Alpine or Nordic grounds.
"It is certainly one of the most picturesque in the UK and it would be good to see the club make some gain out of its location."
The plea for cash was made at the same time as the release of a short film, A Long Way to Winning, highlighting the plight of the Highland League team who haven't won a game this season, didn't win last season and only took three games in the season before.