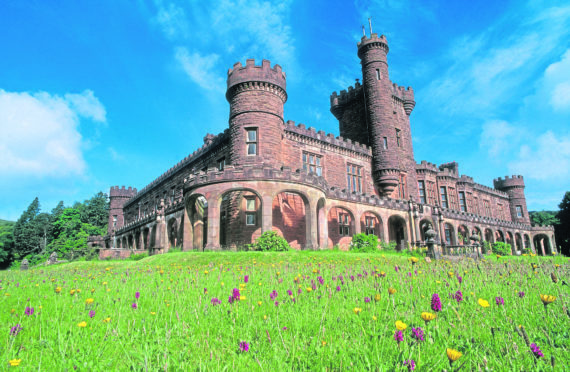 A community group hope to re-open a late Victorian island castle as early as next summer after a planning application is lodged to make the building wind and water tight.
Kinloch Castle on the Isle of Rum has been closed since 2013 – but ambitious plans by the Friends Association hope to pull the building back into use.
Prince Charles held a summit to try to get the funding required to bring the building back into use in 2004, but to date no works have been completed on the building.
That is all set to change with plans lodged with Highland Council this week.
The Kinloch Castle Friends Association plans to make internal alterations to improve fire safety, create stewards accommodation and erect a service building to the rear of the property.
Scottish Natural Heritage SNH, sho currently own the building, have applied to fit roof ventilation in the roof.
Catherine Duckwork of Kinloch Castle Friends Association said: "We are in the process of taking over the building as Scottish Charitable Incorporated Organisation (SCIO), and our surveyor has done an extensive survey to work out what needs to be done.
"We will be carrying out the work over a prolonged period. Part of the work will be done by SNH who currently own the building.
"As the castle is a category A listed building everything has to be approved by planners. In this case the roof needs to have ventilation to let the condensation out and the basement needs to be treated to ensure there is no dry rot.
"We are also planning to install a service building and boiler room to the back of the building.
"The building work is like a sandwich, because the bit in the middle, the bit with the rooms is ok, and needs work – but not as urgently as the attic and the basement.
"Next summer we hope to be able to open up a few rooms in the castle for bed and breakfast – and we will see where we go from there."
The building has 12 or so state rooms and a large number of rooms considered suitable for use by staff, alongside kitchens and a large drawing room.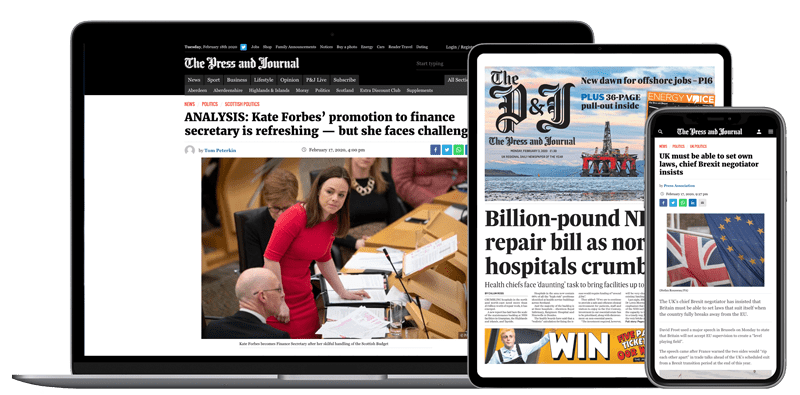 Help support quality local journalism … become a digital subscriber to The Press and Journal
For as little as £5.99 a month you can access all of our content, including Premium articles.
Subscribe