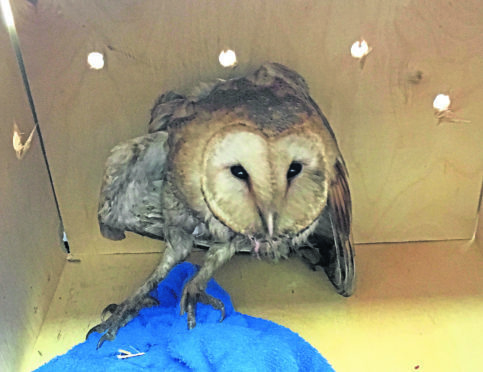 An exhausted owl has been air-lifted to safety by helicopter – after crash-landing on a North Sea oil rig.
The female barn owl stunned workers when she made landfall on the platform some 100 miles east of Shetland.
Crew on the drilling rig looked after the wind-battered bird until they could put her on a helicopter transporting workers back to shore.
---
>> Keep up to date with the latest news with The P&J newsletter
---
But her mammoth journey still wasn't done, with the small owl then travelling about 260 miles more by taxi, overnight ferry and van to a rescue centre on the Scottish mainland to recuperate.
A spokeswoman for Shetland Vets, which treated the bird, said she landed on the MSS1 rig, some 100 miles north-east of the islands' capital, Lerwick.
She said: 'The guys on the rig thought two days ago that they saw an owl flying around. Then on Tuesday this owl crashed into the basket that some guys were working in. They took hold of it and took it to their rig doctor and tried as best they could to syringe some water and things in.'
On Wednesday, the barn owl was carefully put in a wooden box marked 'urgent' and flown by helicopter to Scatsa Airport, beside Sullom Voe.
A taxi then took the bird the 29 miles to Shetland Vets in Scalloway, where she was examined and given fluids.
The spokeswoman added: "There was nothing obviously wrong with it, apart from it was a wee bit blattered in the wind and was just dreadfully tired.
"Barn owls are just gorgeous – she has a big white heart face. The vets gave her fluids and feed and every time she got another one she was a wee bit more feisty.
"The guys on the oil rig were really concerned and phoned us. They wanted to know how she got on."
The bird was then put back in her box, picked up by the SSPCA and taken the six miles to Lerwick Harbour for the next stage of her journey, the 224 mile overnight ferry crossing to Aberdeen.
Yesterday morning another member of the SSPCA staff met the owl off the boat and took her the last few miles to the charity's Aberdeen centre.
Kyle McWhirr, Scottish SPCA Animal Rescue Officer said: 'We picked up an injured owl this morning which arrived on a ferry from Shetland to Aberdeen.
'The owl is very underweight but lively and has been taken to our Animal Rescue and Rehoming Centre in Aberdeen where it will be assessed."
The owl's mammoth return leg of her trip measured about 360 miles, while the round trip will be more than that, as it's not known where she started.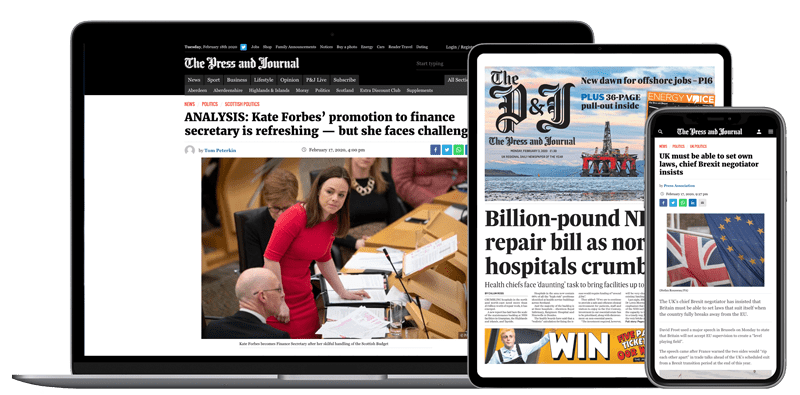 Help support quality local journalism … become a digital subscriber to The Press and Journal
For as little as £5.99 a month you can access all of our content, including Premium articles.
Subscribe