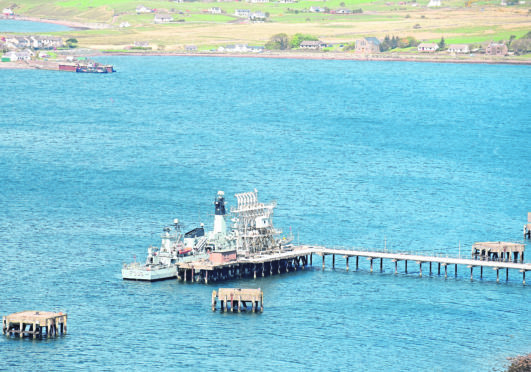 New contingency plans have been drawn up to evacuate a Highland community if a nuclear submarine accident caused a radioactive cloud to be released.
The procedures for Loch Ewe in Wester Ross now feature an enlarged "emergency planning zone" that is designed to protect local residents from a radiation leak.
Planning is carried out for a "nuclear emergency" at Loch Ewe because the Royal Navy's nuclear submarine fleet is officially allowed to use it as a "Z-berth" for operational visits.
However, the special designation has proved controversial, and a local MSP warned last night that "coastal communities are being put at risk" by such warships.
Concerns have also previously been raised about the preparations for an incident and it is understood that nuclear warships stayed clear of the loch between 2008 and 2015 after secret exercises raised a series of issues relating to the proposed emergency response.
Last year, the Office for Nuclear Regulation (ONR) ordered Highland Council to revise its contingency procedures following a review carried out in the wake of the Fukushima nuclear disaster that followed a 2011 earthquake and tsunami in Japan.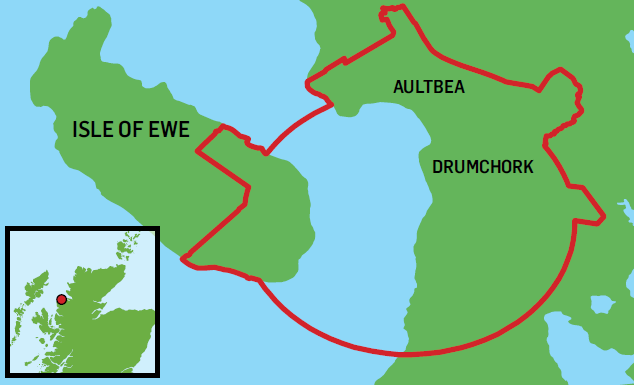 The local authority had been criticised in 2014 for refusing to publish the contingency plan for Loch Ewe, which was used as an assembly point for the Arctic Convoys during World War II, but the revised documents have now been released online.
They show that while considered "unlikely", the worst case scenario would be "a release over a 24-hour period of a radioactive cloud of gaseous and volatile fission products, the most significant of which is radioactive iodine".
The plan emphasised that it was "impossible for a reactor emergency to result in an atomic bomb type explosion".
---
>> Keep up to date with the latest news with The P&J newsletter
---
Despite no reported change in the likelihood of an incident at the berth, the ONR decided that a 1.5km emergency planning zone circle should be "re-defined to include the village of Aultbea", including properties at Tighnafiline and Badfearn.
An ONR report said the "enhancement of the planning area reflect factors which ONR judges to be relevant in securing confidence as regards protection of the public during a reasonably foreseeable radiation emergency, the learning that has emerged from global events such as occurred at Fukushima, and the need to review the scope of off-site emergency planning, noting the risk from the naval reactor plant has not increased."
The 1.5km emergency planning zone was said to have a day-time population of 91, rising to 135 at night, as well as featuring a number of rental holiday homes and self-catering lodges, two small hotels, and a care home with up to 23 residents.
The new Highland Council-produced plan, which was dated July this year, states: "In this zone Ministry of Defence advice to the emergency services and local authorities would be to implement shelter and advise the population on the taking of the pre-distributed potassium iodate tablets.
"It would also be appropriate to consider outline contingency planning for evacuation within this zone."
An "exclusion zone" would also be established within 400m of the submarine, while an area extending 5km from the berthing point would be considered for "sheltering and food safety advice".
Social media messages would be posted urging residents to "shut windows & doors", to "switch off ventilation/air con systems", followed by "don't try and pick kids up from school. Authorities will look after them", and "don't drink water from private supplies until advised otherwise".
Previously known as "Z-berths", Loch Ewe is a designated area where non-nuclear work, material re-supply and personnel changeovers are permitted.
However, the use of Loch Ewe was reported to have been temporarily suspended in 2008 after two exercises found "significant difficulties" with the emergency arrangements.
It was found that command and control was "divided" because police were reluctant to travel to a co-ordination point that was within the hazard zone.
The new document discusses basing a "strategic co-ordinating centre" in Inverness.
An ONR exercise to test the plans for Loch Ewe was held in the Highland capital in October 2015 and "did not identify any matter impacting on nuclear or radiological safety that required immediate regulatory action".
A Highland Council spokeswoman said: "The arrangements are statutory resilience activities undertaken by Highland Council along with partner agencies to protect the public from a range of hazards in the council area."
The Ministry of Defence and the ONR declined to comment.
John Finnie, Scottish Green MSP for the Highlands and islands, said: "The best way to prevent a radiation leak at Loch Ewe or anywhere around our coast would be to do away with the unnecessary projection of power that is the UK's nuclear submarine fleet.
"Coastal communities are being put at risk when instead we could be focused on supporting sustainable local jobs and helping in the international effort to tackle our biggest security risk – climate change."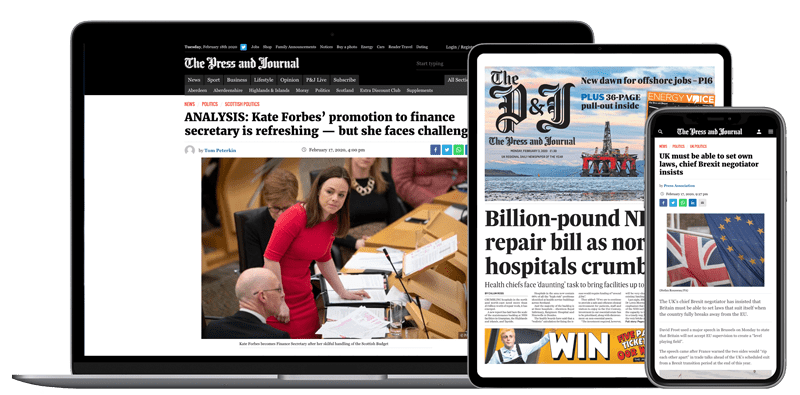 Help support quality local journalism … become a digital subscriber to The Press and Journal
For as little as £5.99 a month you can access all of our content, including Premium articles.
Subscribe